Home | Saltwater Flies | Fly Tying Materials | Saltwater Fly Fishing Accessories
Ordering Instructions, Shipping rates, Your Satisfaction Guaranteed
Saltwater Flies Mainpage | Chris Windram's Saltwater Fly Museum
'Chovy Candy
The 'Chovy Candy is a perfect imitation of the Bay Anchovy - a very common baitfish preyed upon by bonito and false albacore, striped bass, and bluefish. A great fly at any time fish are feeding on small baits, this classic surf candy style in Tan/White is indispensable for late summer bonito and false albacore fishing, and the perfect color to imitate "Blood Minnows". Other hot colors of this fly include Chartreuse, Olive, and Pink to match other commonly seen baitfish like silversides and sand eels. Pink is also a hot color for Albies! Limited quantities remaining - we may not be able to re-stock this one, so get 'em while they last!
---

Colors:		SIZE: #2           PRICE: $9.95/ea


Tan/White	 Add to Cart
Chartreuse/White Sold Out
Olive/White	 Add to Cart
Pink/White	 Sold Out


---
Neatly tied in the USA by Chris Gill on the strong, sharp Mustad C68SNP #2. This fly is approximately 2 3/4 inches (7 cm) long. A shout out to Bob Popovics for designing the original Surf Candy flies.
'Chovy Candy Chartreuse
'Chovy Candy Tan
'Chovy Candy Pink
---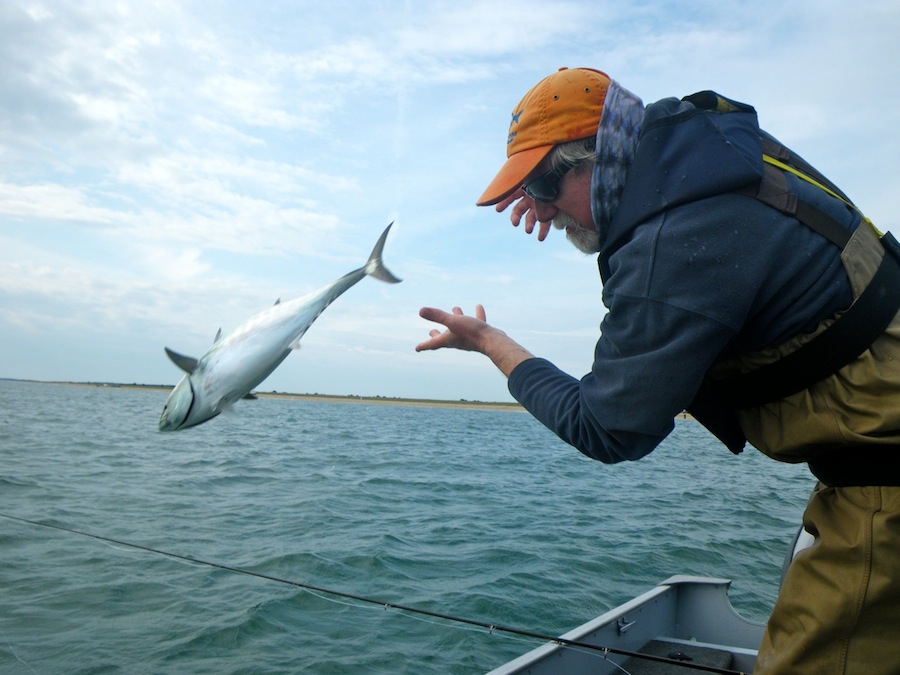 Albie Time! Photo: Chris Gill
---
Note: All of the Saltwater Flies that we sell are handcrafted items - some small variations in size, color, or shape from the flies pictured here are possible. Because these are handcrafted items, quantities are limited. We guarantee your satisfaction with any fly purchased from us - if any fly you order from us does not meet your expectations, you may return it (unfished!) for a full refund.




TIGHT LINES!
P.O. BOX 362, HOUSATONIC, MA 01236
413 274-6143 * Fax 413 274-0145


SaltwaterFlies.com - Got Backing?

We can help you to choose a fly selection for your needs.
E-mail us at cwindram@SaltwaterFlies.Com.

[Back to the Fly Selection Page] [Wade Back to the Home Page]