Home | Saltwater Flies | Fly Tying Materials | Saltwater Fly Fishing Accessories
Ordering Instructions, Shipping rates, Your Satisfaction Guaranteed
Saltwater Flies Mainpage | Chris Windram's Saltwater Fly Museum
"Laid Up" Tarpon Fly
Picture the excitement of fishing the pockets in the mangroves, on the hunt for the Silver King! When the time is right, anglers in this situation may have chances at both "laid-up" and cruising fish, but the fly must be presented properly, and quietly. The "Laid Up" is a great fly for this - our version of this modern tarpon fly is a small, sparse dressing tied in classic color patterns excellent for laid up tarpon and cruising fish alike. The subtle, sparse tie of this fly makes it easy to cast for quick, quiet, and precise presentations, and a blend of synthetic and natural materials insures durability and excellent action in the water. "Sunrise" color pictured above - see below for some of the other colors.
---

Laid Up Tarpon Fly #1/0 $6.99/ea

Sunrise Temporarily out of stock
Tan Shrimp Add to Cart
Lemon Creme Temporarily out of stock
Rust	Temporarily out of stock


---
---
The Laid Up is tied by Justin Pribanic on Gamakatsu SL12 hooks. This #1/0 fly is approximately 3 1/2 inches long (9 cm).
---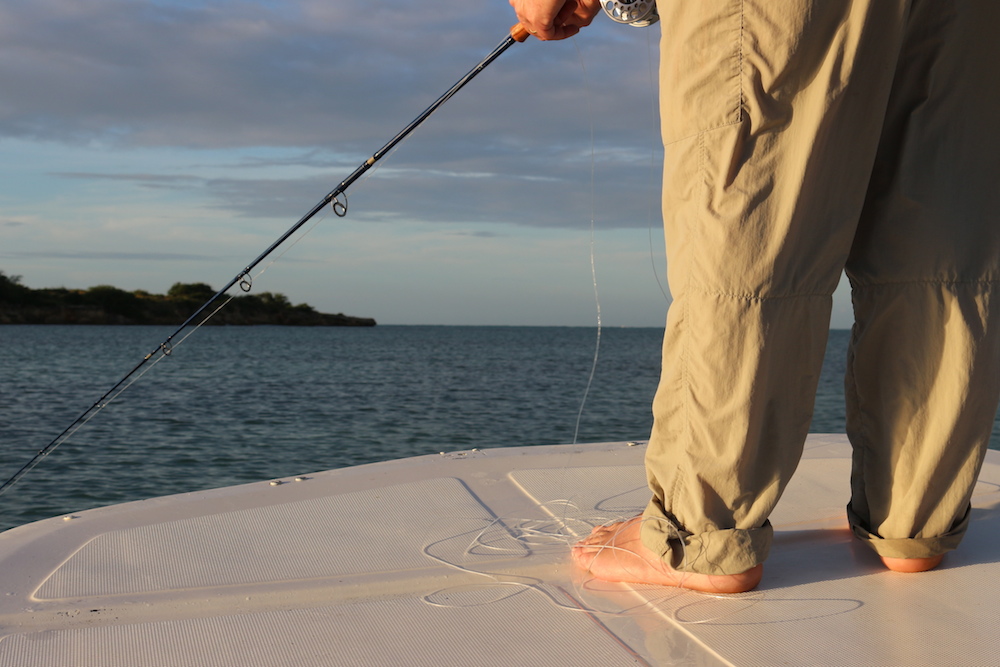 Note: All of the Saltwater Flies that we sell are handcrafted items - some small variations in size, color, or shape from the flies pictured here are possible. We guarantee your satisfaction with any fly purchased from us - if any fly you order from us does not meet your expectations, you may return it (unfished!) for a full refund.
---




TIGHT LINES!
P.O. BOX 362, HOUSATONIC, MA 01236
413 274-6143 * Fax 413 274-0145


SaltwaterFlies.com - Got Backing?

We can help you to choose a fly selection for your needs.
E-mail us at cwindram@SaltwaterFlies.Com.

[Back to the Fly Navigation Page] [Wade Back to the Home Page]