Home | Saltwater Flies | Fly Tying Materials | Saltwater Fly Fishing Accessories
Ordering Instructions, Shipping rates, Your Satisfaction Guaranteed
Saltwater Flies Mainpage | Chris Windram's Saltwater Fly Museum
Peanut Crease Fly
Peanut Crease Fly
Joe Blados's Crease fly is still one of the coolest topwater flies going, and this one tied to look like a small herring or Peanut Bunker is a killer on fish busting shad, herring, and peanuts. Glen Mikkleson ties some of the best Crease Flies that we have seen, and this is his interpretation of the "Peanut" Crease Fly. Tied on a strong hook that is suitable for striped bass, snook, and small tarpon. This is also one of our favorite flies for bonito and false albacore when they are feeding on peanut bunker - watching those fish take a topwater fly like this is a peak saltwater fly fishing experience. Two flies pictured to show consistency; these are sold one to a pack.
---

COLORS:                 SIZE: #1                         PRICE $8.49 each 
	
Peanut Crease Fly #1 Olive/White Add to Cart


---
Peanut Crease closeup
---
The Peanut Crease flies are approximately 2 3/4 inches (7 cm) in length. Tied by Glen Mikkleson. Similar patterns: Crease Fly (standard), Gurgler, Mini Me Popper.
---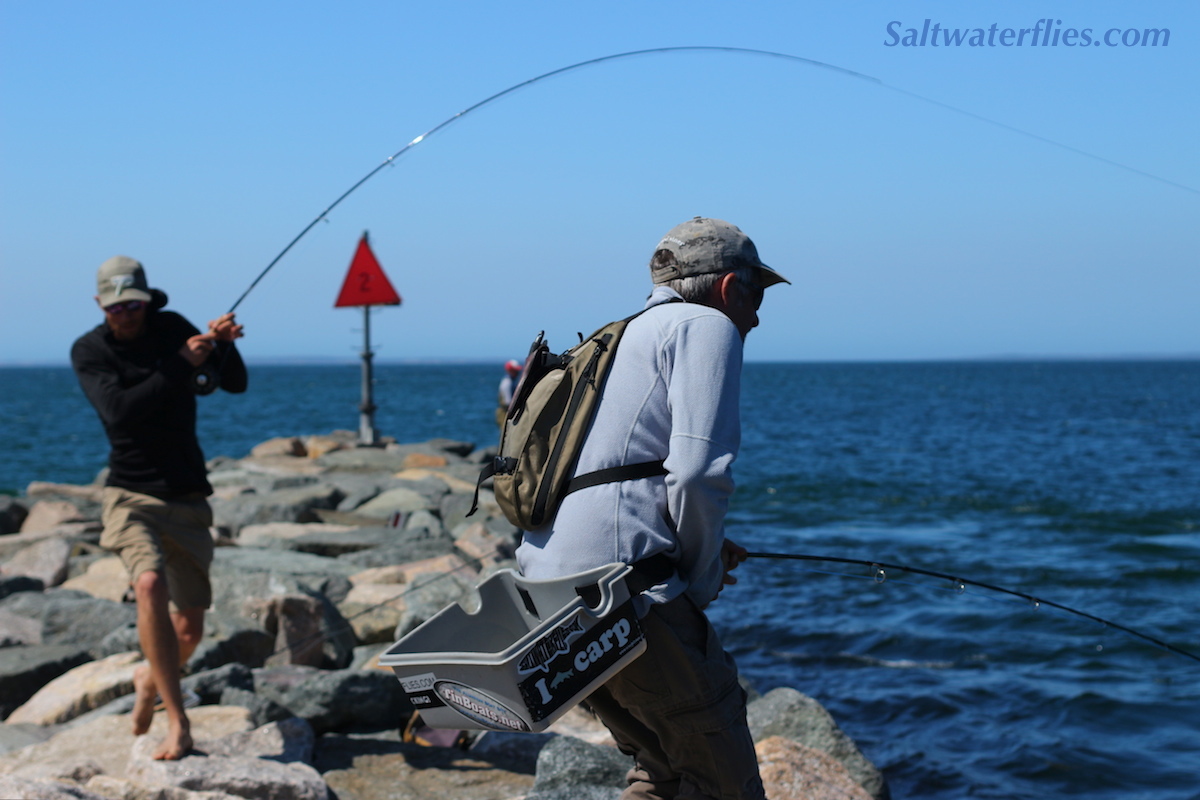 Doubled up on False Albacore. Photo: Chris Windram




SaltwaterFlies.com - Catch More On Line!

We can help you to choose a fly selection for your needs.
E-mail us at cwindram@SaltwaterFlies.Com.

[Back to the Fly Selection Page] [Wade Back to the Home Page]