Home | Saltwater Flies | Fly Tying Materials | Saltwater Fly Fishing Accessories
Ordering Instructions, Shipping rates, Your Satisfaction Guaranteed
Saltwater Flies Mainpage | Chris Windram's Saltwater Fly Museum
Ragin' Craven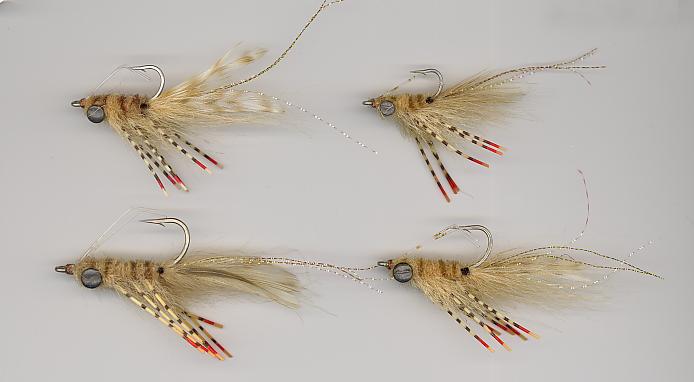 The Ragin' Craven is a fabulous pattern for bonefish and permit. This is a very useful pattern for areas where larger flies are important, like the Florida Keys. The Ragin' Craven serves well as both a shrimp and a crab imitation - the fish sees what it wants to see! This fly is also an excellent choice for redfish and other gamefish which feed in a flats environment. Monofilament weedguard. Note: This fly is weighted with lead eyes - the larger sizes are heavier than the average bonefish fly.
Good for windy days, deep water, or muddy water.
---

COLORS:                    		SIZES: 6,4

Ragin Craven: $7.99 each

#6	Add to Cart
#4	Add to Cart

The Ragin' Craven is tied on Tiemco 811S hooks. Fly design by Charlie Craven - tied by Umpqua Feather Merchants. Want to tie the Ragin' Craven? See this link on Charlie Craven's website (outside link - please use your browser's "Back" button to return to Saltwaterflies.com).
---




TIGHT LINES!
P.O. BOX 362, HOUSATONIC, MA 01236
413 274-6143 * Fax 413 274-0145


SaltwaterFlies.com - Got Backing?

We can help you to choose a fly selection for your needs.
E-mail us at cwindram@SaltwaterFlies.Com.

[Back to the Fly Navigation Page] [Wade Back to the Home Page]