Home | Saltwater Flies | Fly Tying Materials | Saltwater Fly Fishing Accessories
Ordering Instructions, Shipping rates, Your Satisfaction Guaranteed
Saltwater Flies Mainpage | Chris Windram's Saltwater Fly Museum
Albie Candy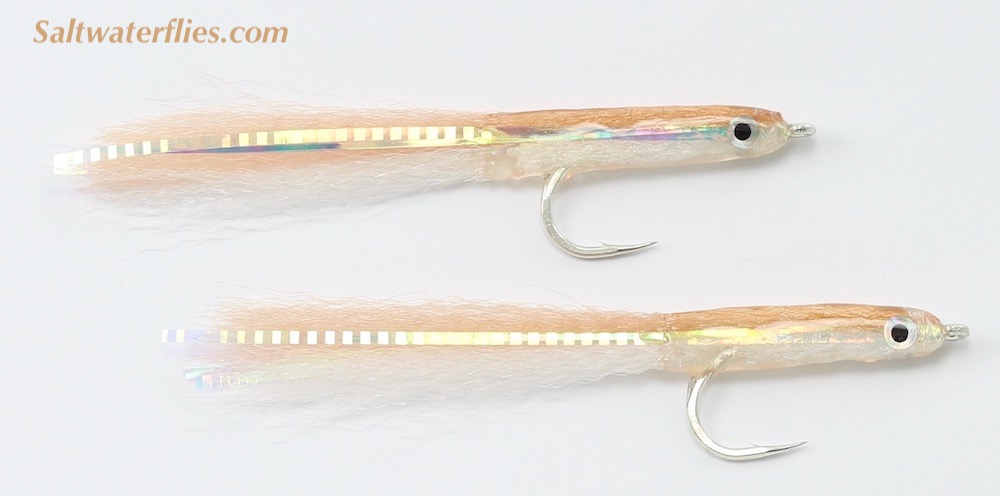 The Albie Candy is a real nice surf candy style tied by Mike Ozkaya - deadly for false albacore and bonito. This fly features a nice strong #1/0 hook, and is excellent for larger fish - great for locations and times where bigger fish may be found in the mix. In classic Tan or Pink colors for bay anchovy, this fly also works well when larger silversides are present.
---

Colors:		SIZE: #1/0           PRICE: $8.99/ea


Tan/White	 Add to Cart
Pink/White	 Add to Cart




---
Neatly tied in the USA by Mike Ozkaya on the Mustad C70S #1/0. This fly is approximately 3 3/4 inches (9.5 cm) long. A shout out to Bob Popovics for designing the original Surf Candy flies. Similar patterns include 'Chovy Candy, and the Bob Popovics' Surf Candy.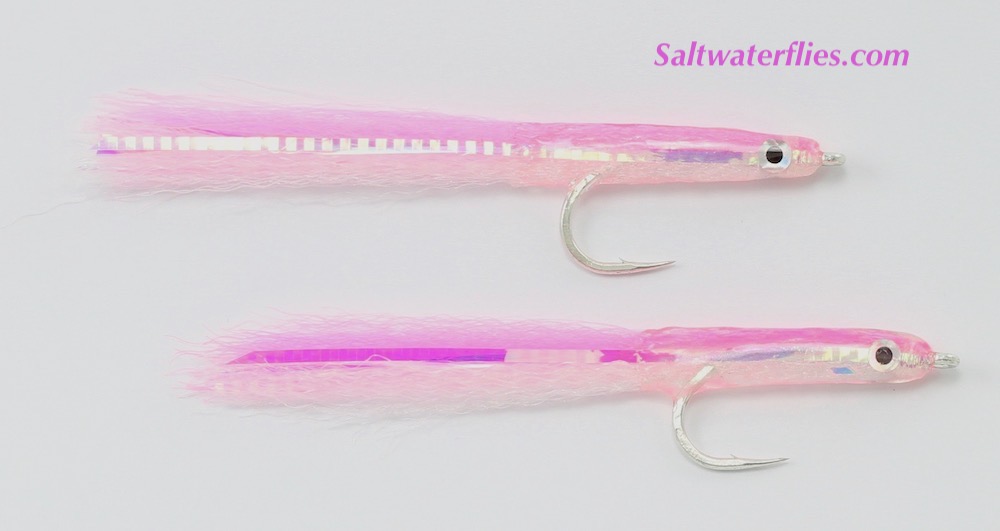 Albie Candy Pink
---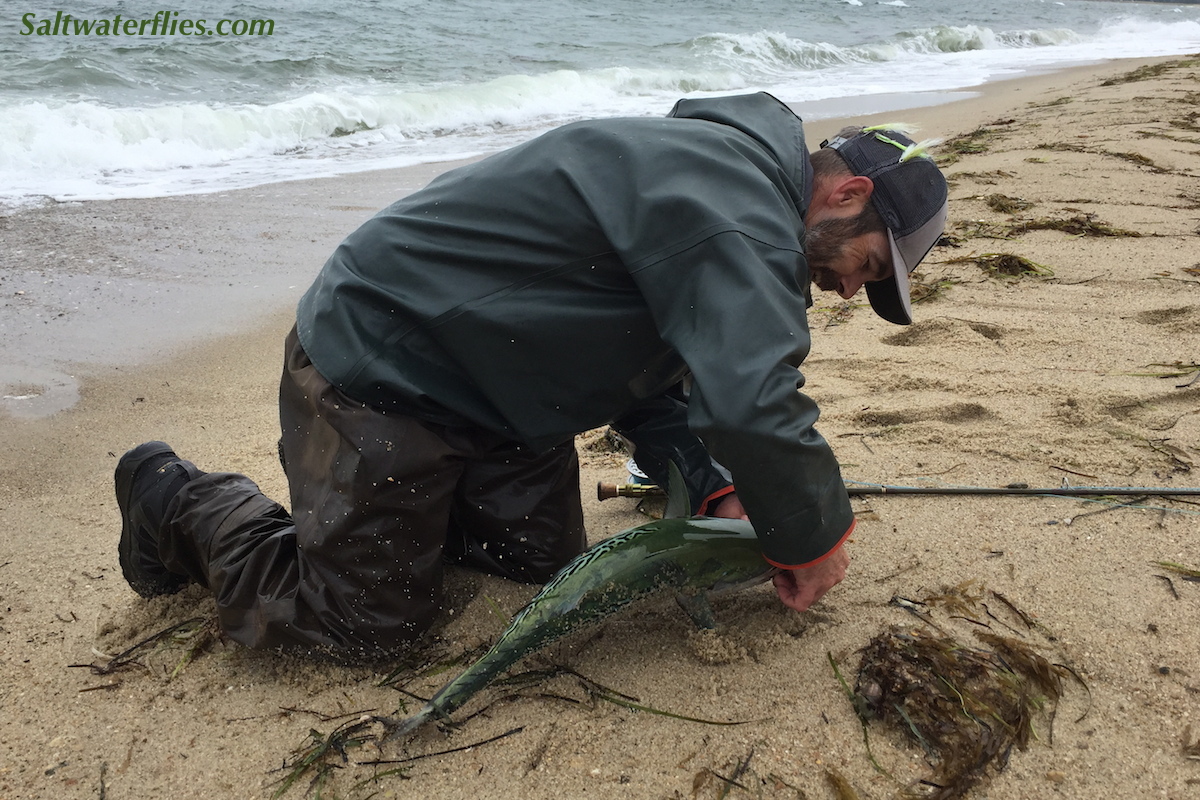 False Albacore in Storm Surf. Photo: Chris Windram
---
Note: All of the Saltwater Flies that we sell are handcrafted items - some small variations in size, color, or shape from the flies pictured here are possible. Because these are handcrafted items, quantities are limited. We guarantee your satisfaction with any fly purchased from us - if any fly you order from us does not meet your expectations, you may return it (unfished!) for a full refund.




TIGHT LINES!
P.O. BOX 362, HOUSATONIC, MA 01236
413 274-6143 * Fax 413 274-0145


SaltwaterFlies.com - Got Backing?

We can help you to choose a fly selection for your needs.
E-mail us at cwindram@SaltwaterFlies.Com.

[Back to the Fly Selection Page] [Wade Back to the Home Page]