Home | Saltwater Flies | Fly Tying Materials | Saltwater Fly Fishing Accessories
Ordering Instructions, Shipping rates, Your Satisfaction Guaranteed
Saltwater Flies Mainpage | Chris Windram's Saltwater Fly Museum
Big Ugly Bonefish Fly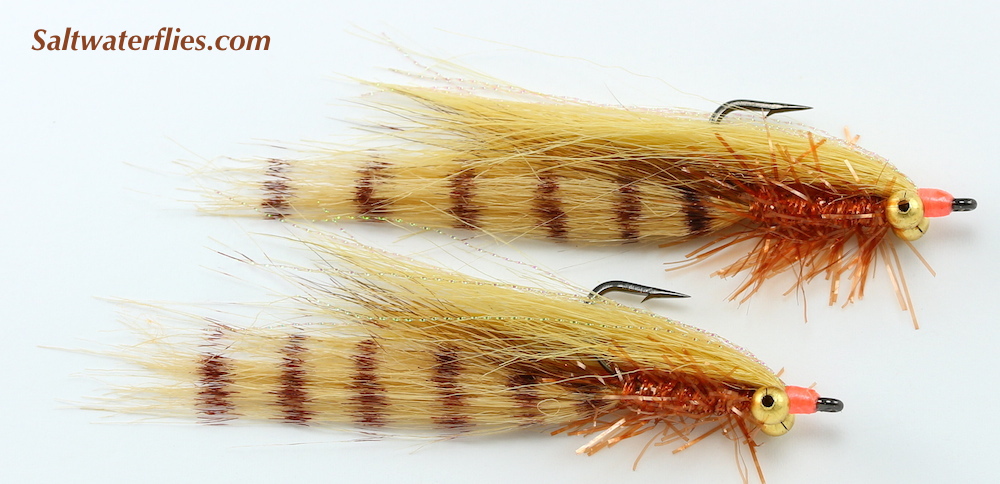 Big Ugly Bonefish Fly Tan/Bead Chain Eye
Dr. Aaron Adams' modern classic "Big Ugly" is an excellent pattern for bonefish that are looking for a bigger bite to satisfy their appetite for large prey! This pattern has done well in the Bahamas, Florida Keys, and other locations where big bones prowl. Our version is offered in both a "brass eye" and a "bead chain eye" version to match a variety of water depths. Nice crossover pattern that imitates Mantis Shrimps and other larger shrimps, as well as worms and crabs. The Bead Chain Eye version is lighter in weight than the Brass Eye version. $6.99/ea


COLORS:			SIZE: 4	

Big Ugly #4 Tan/Bead Chain Eye Add to Cart

Big Ugly #4 Tan/Brass Eye Add to Cart



---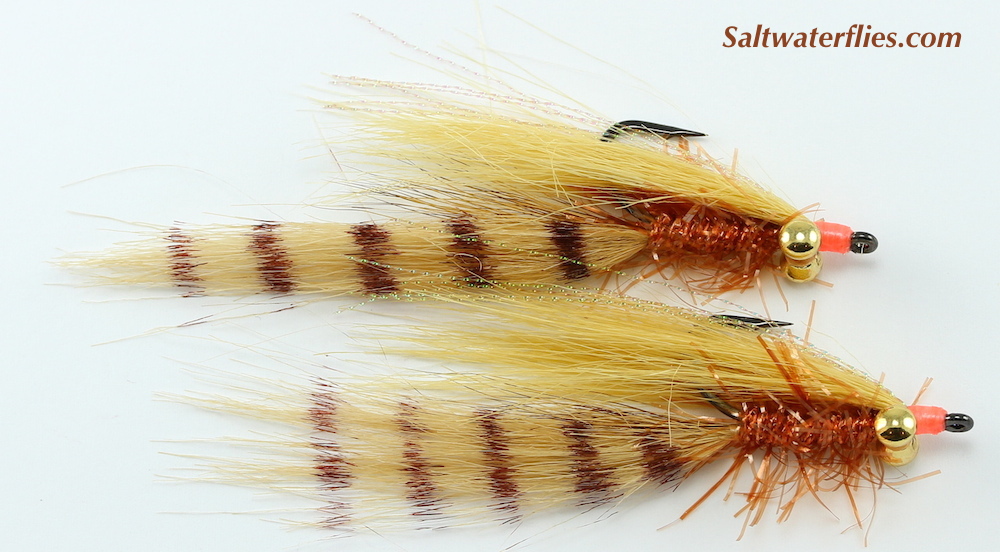 Big Ugly Bonefish Fly Tan/Brass Eye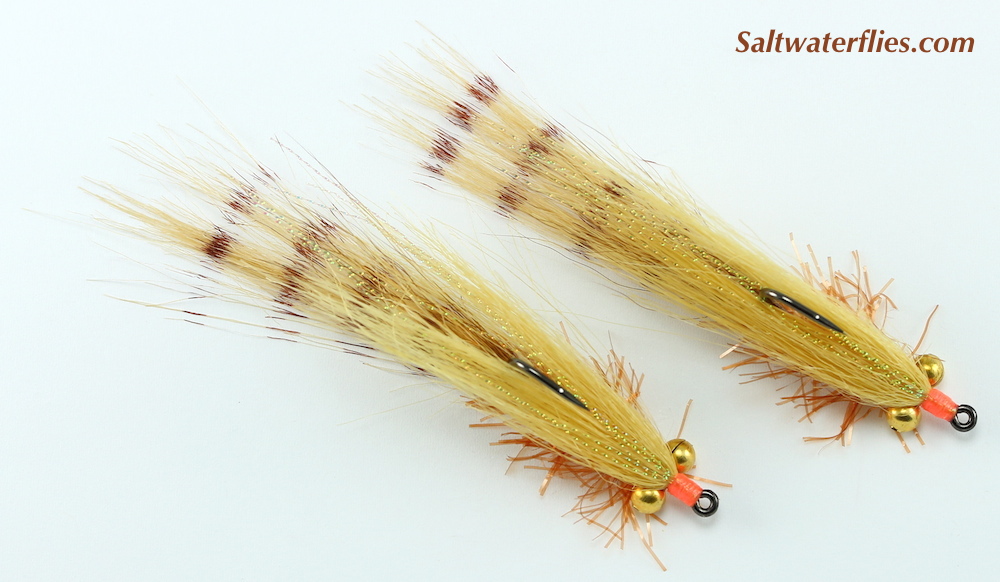 Big Ugly Bonefish Fly Tan/Bead Chain Eye Top View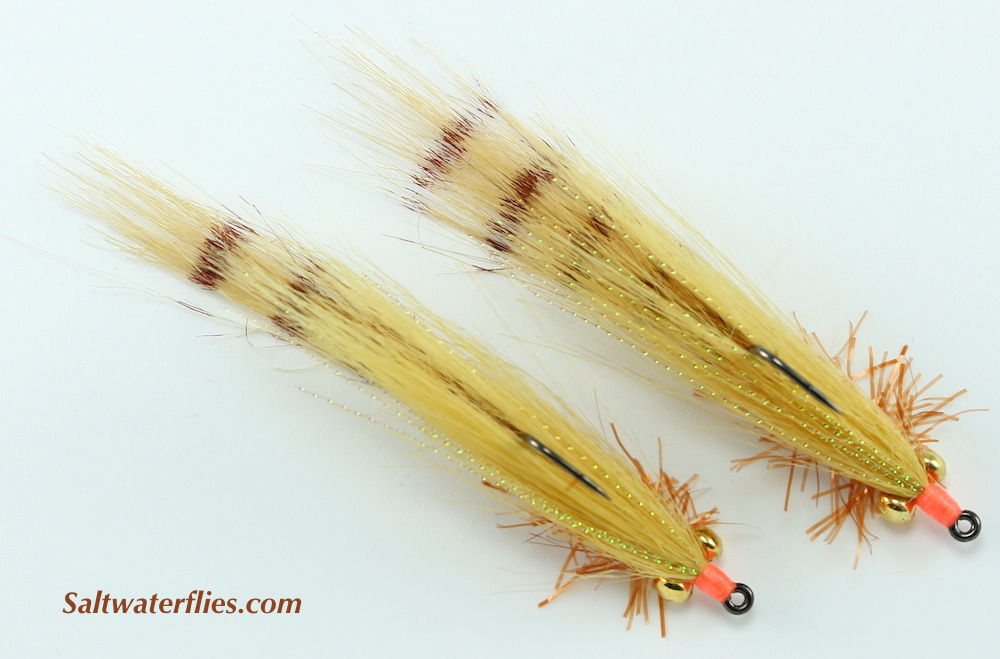 Big Ugly Bonefish Fly Tan/Brass Eye Top View
These #4 Big Ugly flies are approximately 3 inches long (7.5 cm) - original fly design is by bonefish researcher Aaron Adams. Tied on Gamakatsu L11S hooks #4 - these hooks are slightly larger than standard #4 hooks and are strong, needle sharp hooks suitable for large fish. A basic materials list for tying the Big Ugly as pictured above includes the Gamakatsu L11S #4 hooks, Rainy's Craft Fur in Sand and Tan, brown magic marker for barring the tail, Midge Flash in Tan or Rootbeer color, and Polar Chenille size medium Rootbeer. Thread is flat waxed nylon Light Pink. Eyes are size large gold Bead Chain, or size medium gold Brass Eyes. All of these materials and more are on our "Fly Tying Materials" Catalog page - see the link at the top of this page. Tied in the USA.
---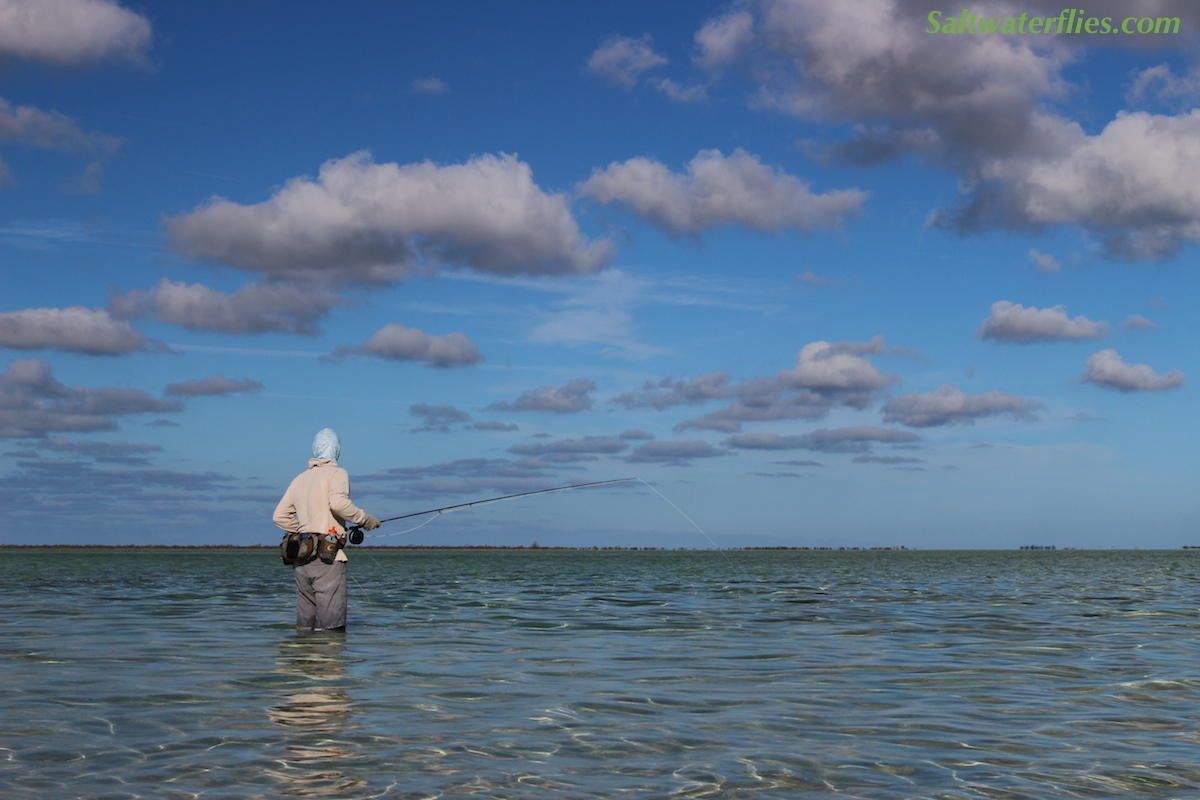 Stalking bonefish in the morning light. Photo: Chris Windram/Saltwaterflies.com
---
Note: All of the Saltwater Flies that we sell are handcrafted items - some small variations in size, color, or shape from the flies pictured here are possible. We guarantee your satisfaction with any fly purchased from us - if any fly you order from us does not meet your expectations, you may return it (unfished!) for a full refund.
---




TIGHT LINES!
P.O. BOX 362, HOUSATONIC, MA 01236
413 274-6143


SaltwaterFlies.com - Got Backing?

We can help you to choose a fly selection for your needs.
E-mail us at cwindram@SaltwaterFlies.Com.

[Back to the Fly Navigation Page] [Wade Back to the Home Page]