Home | Saltwater Flies | Fly Tying Materials | Saltwater Fly Fishing Accessories
Ordering Instructions, Shipping rates, Your Satisfaction Guaranteed
Saltwater Flies Mainpage | Chris Windram's Saltwater Fly Museum
Bob's Banger

Bob Popovics is one of the great pioneers of modern saltwater fly tying, and his "Bob's Banger" series of popper flies have produced thousands of catches for saltwater anglers. With their bright reflective finishes, these flies really get the attention of marauding gamefish. Stripers, bluefish, jacks and trevally, dolphin (mahi mahi), and more will chew on this thing!
---

COLOR / SIZE:                    	              

#4/0 $7.49/ea
Orange 		Add to Cart
Silver		Temporarily out of stock
Chartreuse	Add to Cart

#2/0 $7.49/ea
Silver		Add to Cart
Chartreuse	Add to Cart

View Cart

Bob's Banger is tied on the Mustad CK74S hook; size #4/0 or 2/0. The #4/0 fly is approximately 4 1/4 inches (11 cm) long...the #2/0 fly is approximately the same length, but is slimmer. Tied by Umpqua Feather Merchants. Similar patterns: Bubble Head Popper, Inshore Popper.
---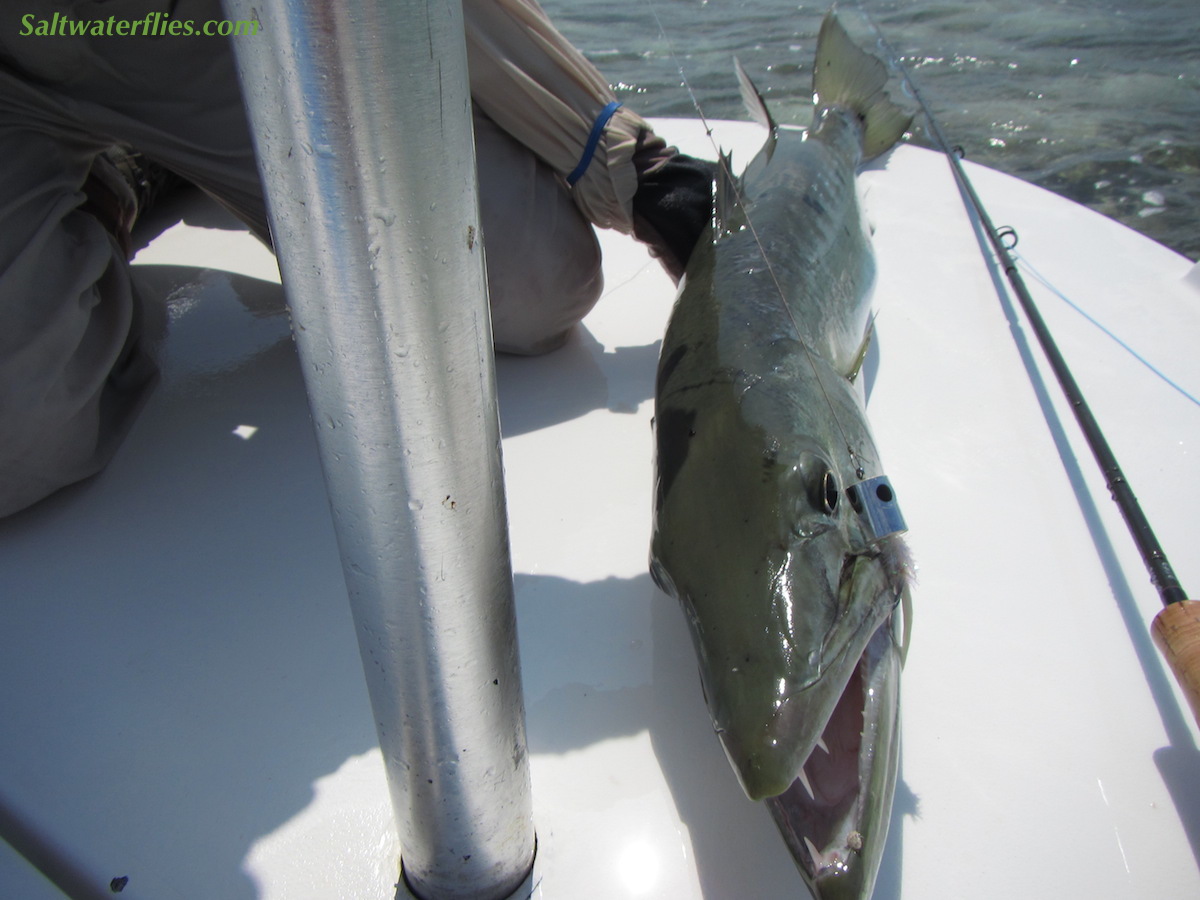 Barracuda on a Banger Fly




TIGHT LINES!
P.O. BOX 362, HOUSATONIC, MA 01236
413 274-6143 * Fax 413 274-0145


SaltwaterFlies.com - Got Backing?

We can help you to choose a fly selection for your needs.
E-mail us at cwindram@SaltwaterFlies.Com.

[Back to the Fly Navigation Page] [Wade Back to the Home Page]