Home | Saltwater Flies | Fly Tying Materials | Saltwater Fly Fishing Accessories
Ordering Instructions, Shipping rates, Your Satisfaction Guaranteed
Saltwater Flies Mainpage | Chris Windram's Saltwater Fly Museum
Enrico's Grass Shrimp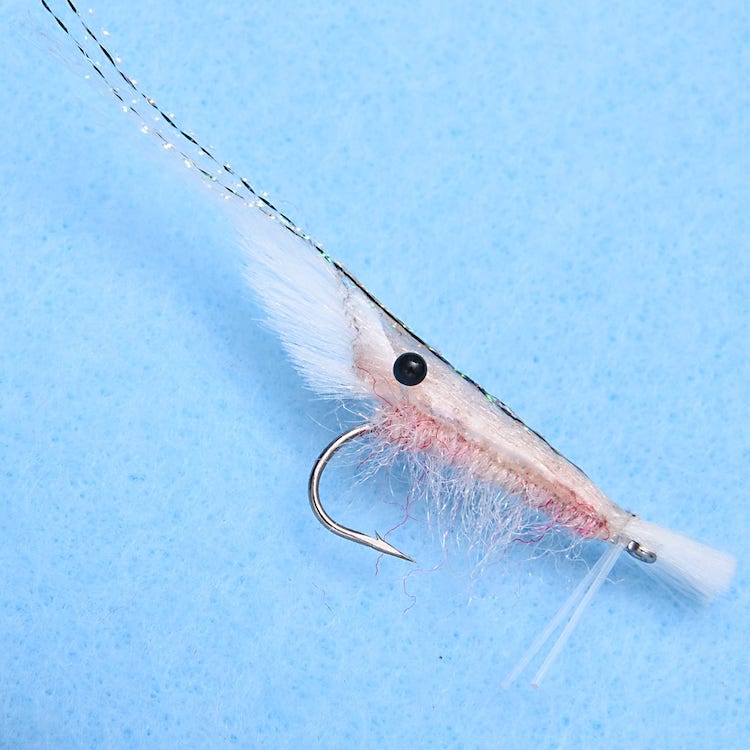 The Enrico's Grass Shrimp is one heck of a sweet fly! Just what the doctor ordered for stripers, snook, weakfish, seatrout, redfish, bonefish, and more. 5 different colors available to match water clarity, bottom type, and gamefish preference. Monofilament weedguard helps reduce snagging in weeds or structure. Note that the Olive color shown in the photo below is no longer available.
---

COLORS:             	SIZE: #1       	PRICE: $7.49ea

Pink		Add to Cart
Transparent	Add to Cart
Tan		Add to Cart
Brown		Add to Cart

View Cart

Enrico's Grass Shrimp flies are tied on super sharp Gamakatsu hooks, and are approximately 3 inches (7 1/2 cm) in length. Tied by Enrico Puglisi Ltd.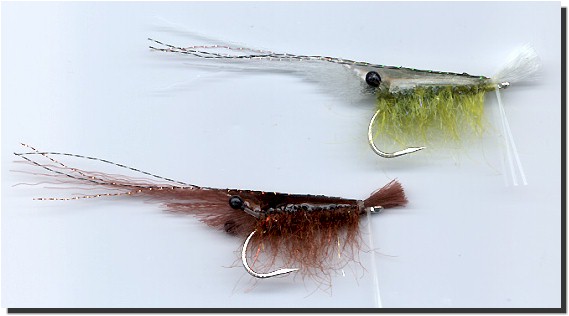 ---




TIGHT LINES!
P.O. BOX 362, HOUSATONIC, MA 01236
413 274-6143 * Fax 413 274-0145


SaltwaterFlies.com - Got Backing?

We can help you to choose a fly selection for your needs.
E-mail us at cwindram@SaltwaterFlies.Com.

[Back to the Fly Navigation Page] [Wade Back to the Home Page]