Home | Saltwater Flies | Fly Tying Materials | Saltwater Fly Fishing Accessories
Ordering Instructions, Shipping rates, Your Satisfaction Guaranteed
Saltwater Flies Mainpage | Chris Windram's Saltwater Fly Museum
Foxy Bonefish Minnow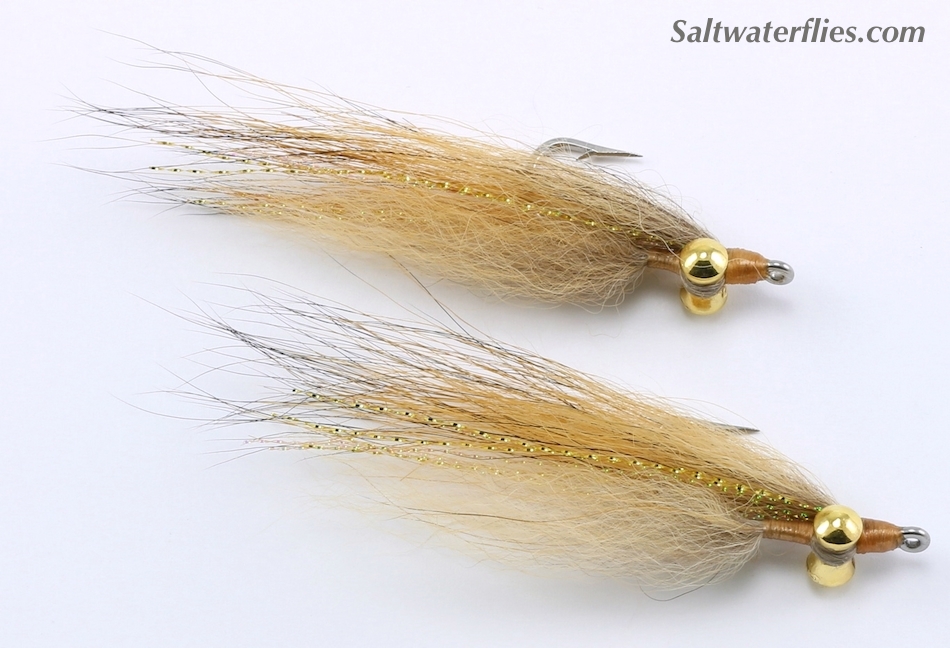 Foxy Bonefish Minnow - side view
The Foxy Bonefish Minnow or Foxy "Clouser" is our variation on this simple classic. Natural fox hair used in the tying of this fly features attractive natural color highlights, and makes for a pattern that "breathes" very well in the water. This is a great fly for deeper flats & mudding bones, as well as for sight-casting to fish from the boat.
---

COLORS:                 SIZE: #4                         PRICE $4.99 each 
	
Foxy Bonefish Minnow #4 Tan Add to Cart


---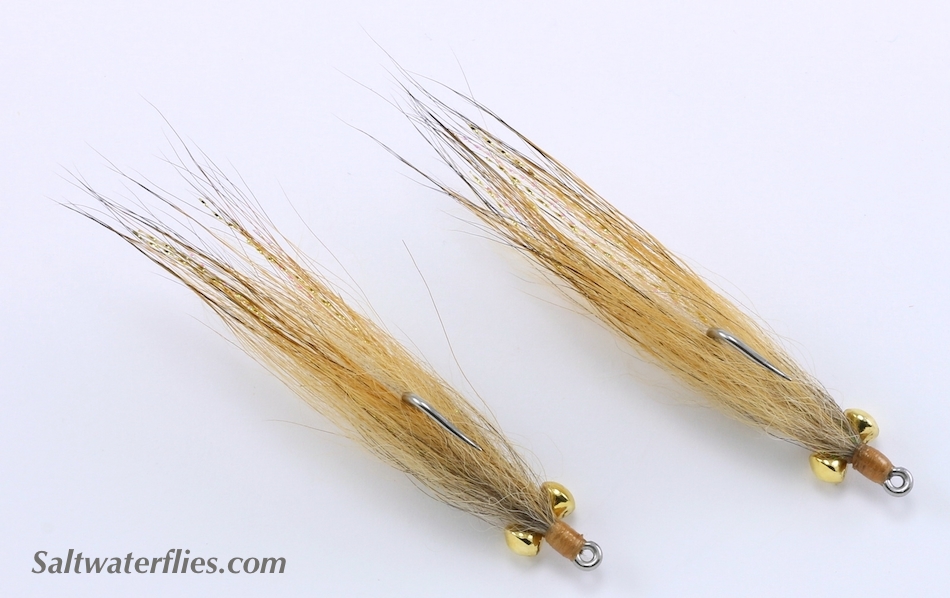 Foxy Bonefish Minnow - top view
---
The Foxy Bonefish Minnow flies are approximately 2 1/4 inches (6 cm) in length. Similar patterns: Bony Sand Shrimp, Flats Deep Minnow.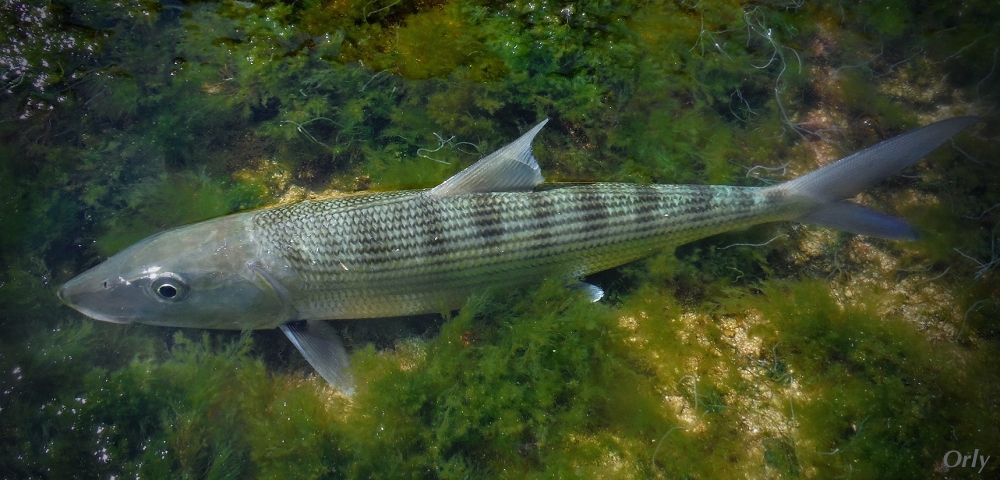 Bonefish - by Orlando "Orly"
---




SaltwaterFlies.com - Catch More On Line!

We can help you to choose a fly selection for your needs.
E-mail us at cwindram@SaltwaterFlies.Com.

[Back to the Fly Selection Page] [Wade Back to the Home Page]