Home | Saltwater Flies | Fly Tying Materials | Saltwater Fly Fishing Accessories
Ordering Instructions, Shipping rates, Your Satisfaction Guaranteed
Saltwater Flies Mainpage | Chris Windram's Saltwater Fly Museum
Fur Face Bonefish Shrimp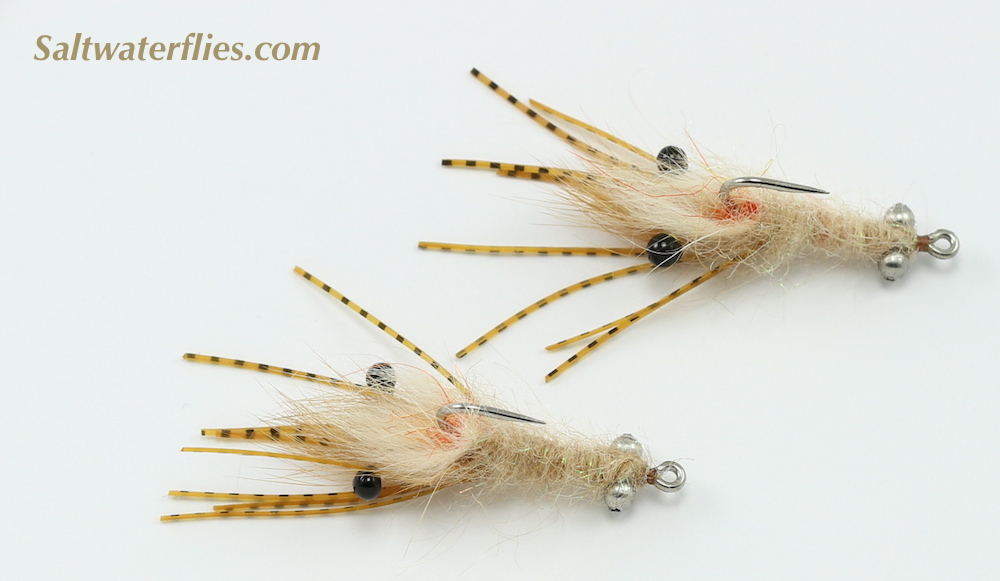 Fur Face Bonefish Shrimp (Bead Chain Eye - top view)
The Fur Face Bonefish Shrimp is a deadly pattern for bonefish in almost any location. Nice prominent crustacean eyes, and tied with soft rabbit fur at the head of the fly which lends subtle movement to the fly that helps trigger the bonefish's instinct to strike! A great imitation of Mantis Shrimps and swimming shrimps, and can easily fool fish feeding on small crabs too. Tied in two different weights; the Bead Chain Eye version is lighter in weight than the Lead Eye version. $6.99/ea


COLORS:			SIZE: 4	

Fur Face Bonefish Shrimp #4 Tan (Bead Chain Eye) Add to Cart

Fur Face Bonefish Shrimp #4 Tan (Lead Eye) Add to Cart



---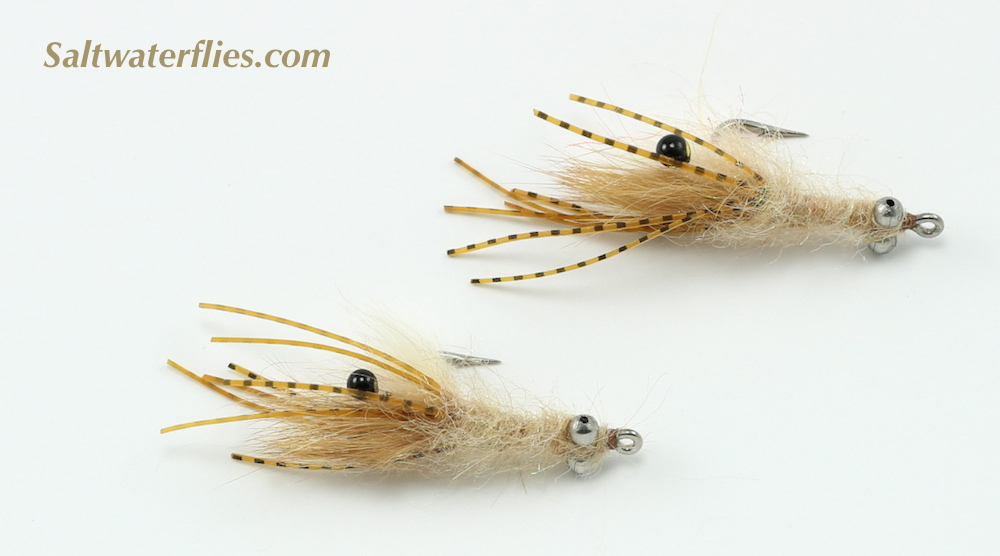 Fur Face Bonefish Shrimp (Bead Chain Eye - side view)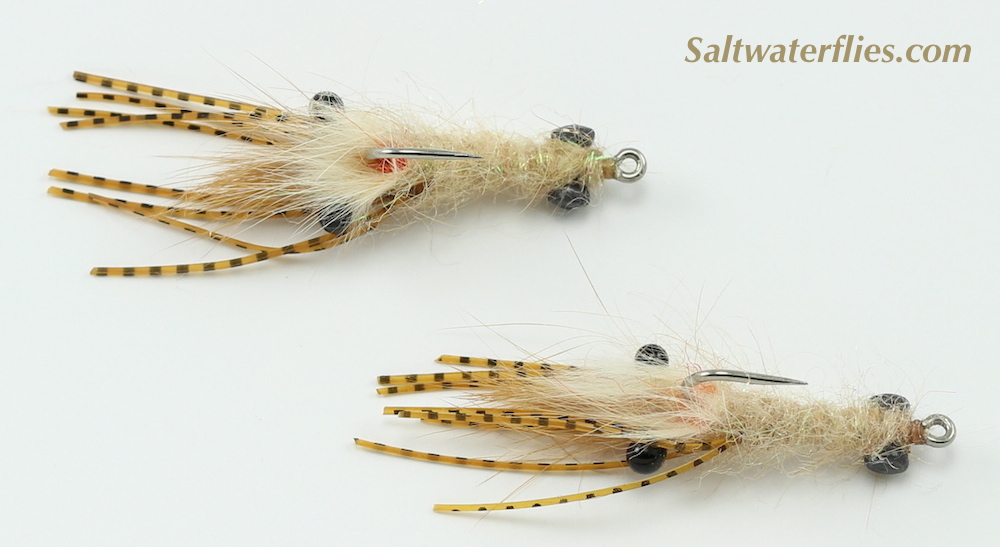 Fur Face Bonefish Shrimp (Lead Eye - top view)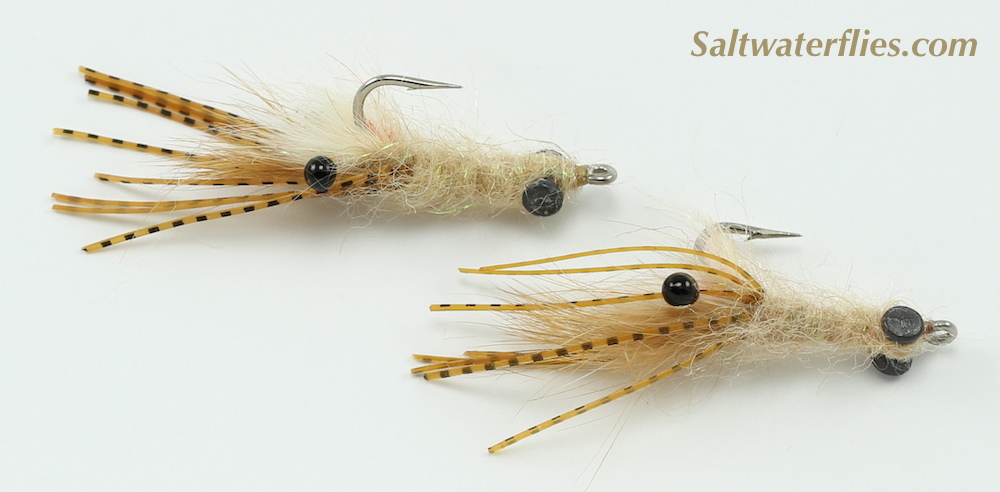 Fur Face Bonefish Shrimp (Lead Eye - side view)
These #4 Fur Face Bonefish Shrimp flies are just a bit under two inches long (about 4.5 cm), and tied on the classic Mustad 34007 #4 hook. A great fly for bonefish in the Bahamas as well as many other locations worldwide. Tied in the USA. Similar patterns include Veverka's Mantis Shrimp, and the Evo Mantis.
---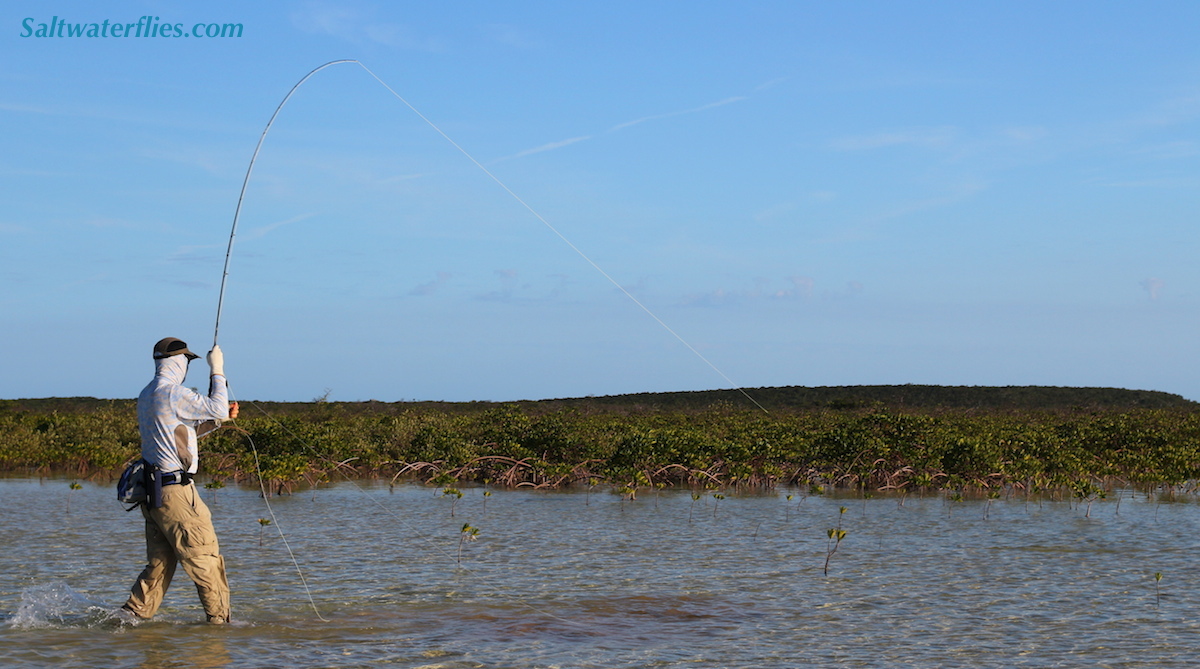 Bonefish in the Mangroves
---
Note: All of the Saltwater Flies that we sell are handcrafted items - some small variations in size, color, or shape from the flies pictured here are possible. We guarantee your satisfaction with any fly purchased from us - if any fly you order from us does not meet your expectations, you may return it (unfished!) for a full refund.
---




TIGHT LINES!
P.O. BOX 362, HOUSATONIC, MA 01236
413 274-6143


SaltwaterFlies.com - Got Backing?

We can help you to choose a fly selection for your needs.
E-mail us at cwindram@SaltwaterFlies.Com.

[Back to the Fly Navigation Page] [Wade Back to the Home Page]