Home | Saltwater Flies | Fly Tying Materials | Saltwater Fly Fishing Accessories
Ordering Instructions, Shipping rates, Your Satisfaction Guaranteed
Saltwater Flies Mainpage | Chris Windram's Saltwater Fly Museum
GT Slammer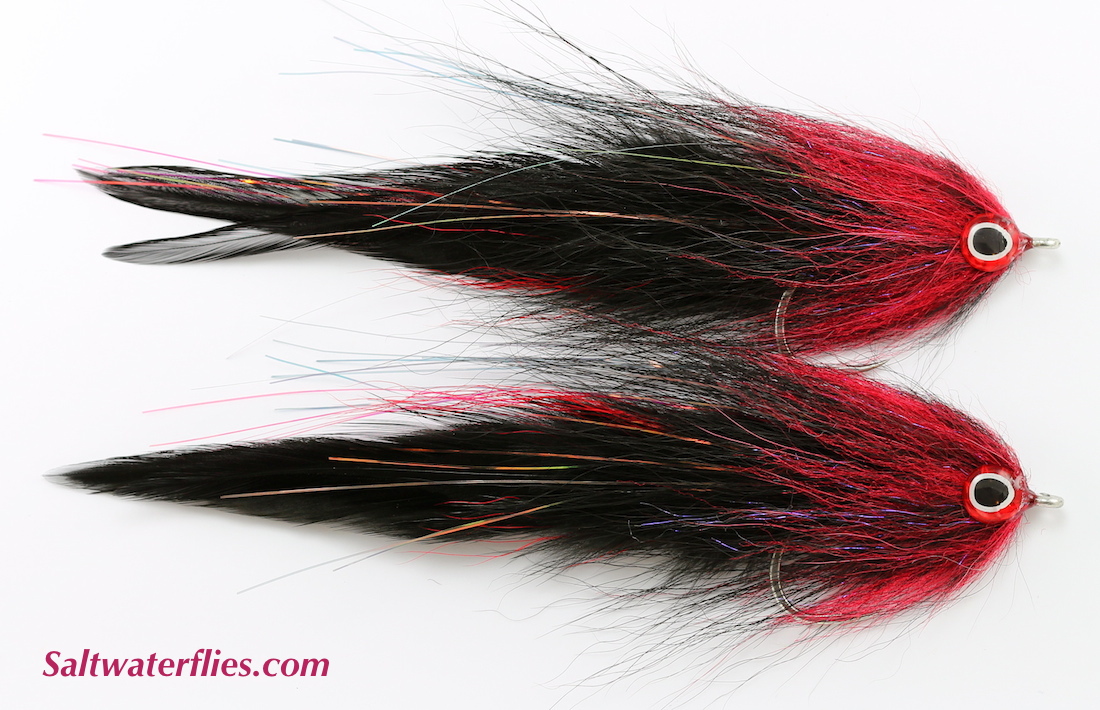 GT Slammer Fly "Red Death"
The "GT" Slammer or GT Brush Fly is a big deceiver style with large eyes - a great fly with maximum action for Giant Trevally and other monsters that prowl the wrecks, reefs and dropoffs. Excellent for a variety of inshore and offshore species, as well as big Stripers, Barracuda, Northern Pike, and more. A great choice for GTs, Jacks, and Roosters. Tied on big #6/0 hooks.


COLORS:			SIZE: 6/0		$14.95/ea

GT Slammer #6/0 "Red Death"	Add to Cart

GT Slammer #6/0 Blurple (Black/Purple) Add to Cart

GT Slammer #6/0 Gray Mullet	Add to Cart

GT Slammer #6/0 Tan/White	Add to Cart

GT Slammer #6/0 Chartreuse/White Add to Cart



---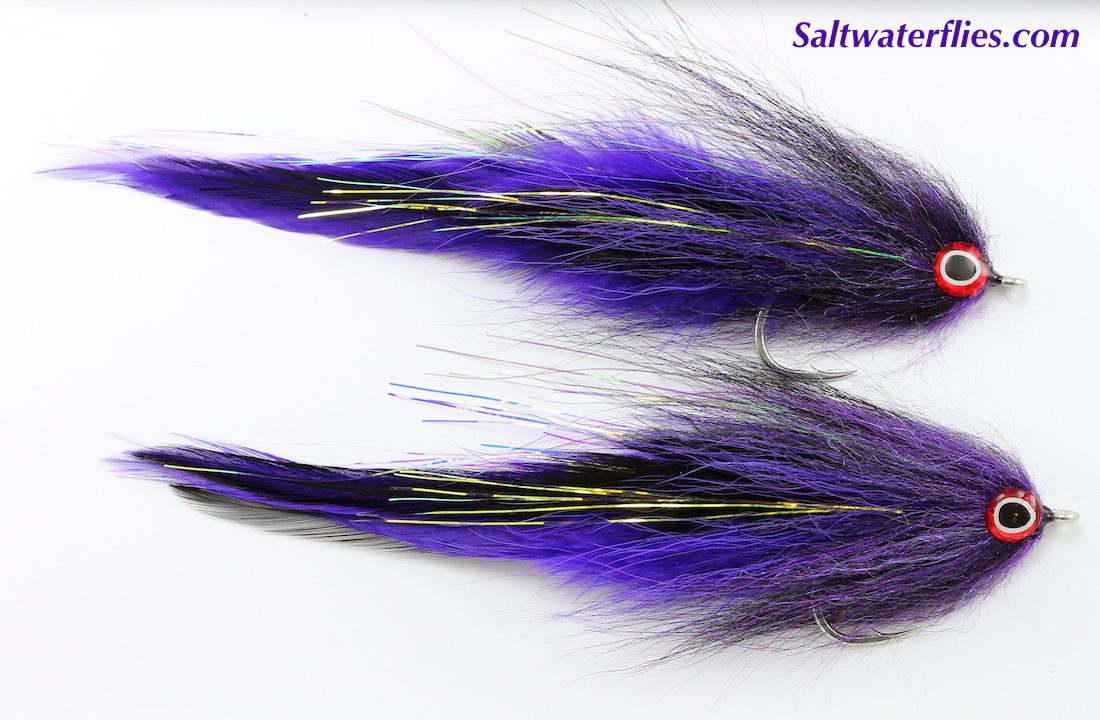 GT Slammer Fly "Blurple"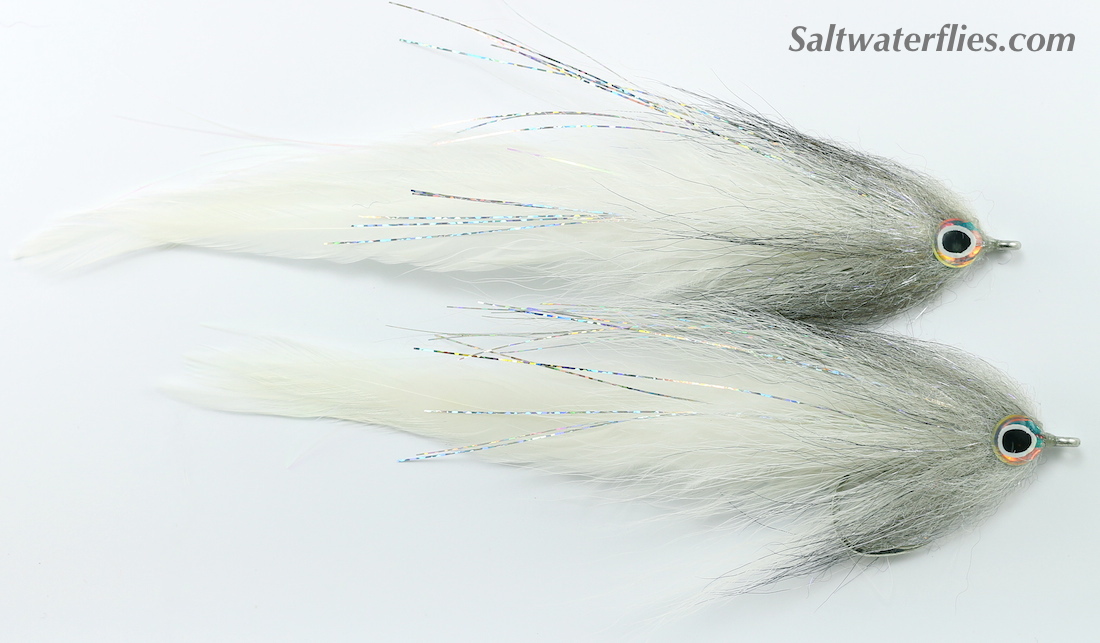 GT Slammer Fly "Gray Mullet"
These #6/0 GT Slammer flies are a bit over 6 inches long (16 cm). A basic materials list for tying the GT Slammer flies as pictured above includes Gamakatsu SL12 "Big Game" hooks #6/0, with saddle hackle feathers for the tail. Flash is dyed pearl Flashabou in matching colors and Flashabou Mirage Opal and/or Holographic Flashabou. Thread is flat waxed nylon in colors to match the front of the fly. Hair collar is EP "Foxy Brush" 3 inch size in desired color (grizzly red/black on the Red Death version). Eyes are "3-D" Oval Pupil style Eyes in 5/16" or 3/8" diameter size attached with Zap Gel glue. All of these materials and more are on our "Fly Tying Materials" Catalog page - see the link at the top of this page. Tied in the USA by Justin Pribanic.
---
Note: All of the Saltwater Flies that we sell are handcrafted items - some small variations in size, color, or shape from the flies pictured here are possible. We guarantee your satisfaction with any fly purchased from us - if any fly you order from us does not meet your expectations, you may return it (unfished!) for a full refund.
---




TIGHT LINES!
P.O. BOX 362, HOUSATONIC, MA 01236
413 274-6143 * Fax 413 274-0145


SaltwaterFlies.com - Got Backing?

We can help you to choose a fly selection for your needs.
E-mail us at cwindram@SaltwaterFlies.Com.

[Back to the Fly Navigation Page] [Wade Back to the Home Page]