Home | Saltwater Flies | Fly Tying Materials | Saltwater Fly Fishing Accessories
Ordering Instructions, Shipping rates, Your Satisfaction Guaranteed
Saltwater Flies Mainpage | Chris Windram's Saltwater Fly Museum
Gummy Minnow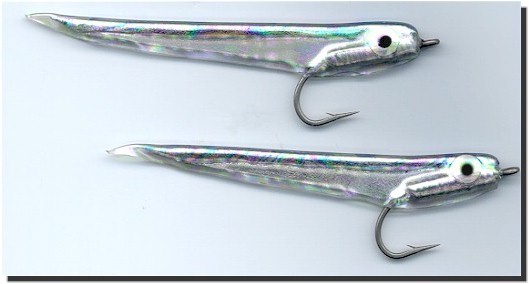 Blane Chocklett's Gummy Minnow is truly innovative. Made from a new soft, reflective material called "Sili Skin", this fly looks and feels like a real baitfish! This fly has produced some great catches for anglers targeting bonito & false albacore, as well as stripers, snook, and more. These flies have been deadly on both bonefish and tarpon in some locations. This fly is a great choice to imitate Silversides and Bay Anchovy baitfish for the fall run of bonito and false albacore that happens from the mid-atlantic up to New England in the United States in late summer & fall.
---

COLORS:                    		SIZE: 2, 6              PRICE: see below

Gummy Minnow #2 $8.95
Pearl	Add to Cart

Gummy Minnow #6 $7.95
Pearl	Add to Cart

View Cart

The Gummy Minnow is tied on the Tiemco 811S hook; size #2 or #6. The #2 fly is approximately 3 inches (7.5 cm) long...the #6 fly is approximately 1 3/4" (4.5 cm) long. Please see our Fly Tying Catalog for Sili Skin and other interesting materials for saltwater fly tying. Fly design by Blane Chocklett - Tied by Umpqua Feather Merchants.
---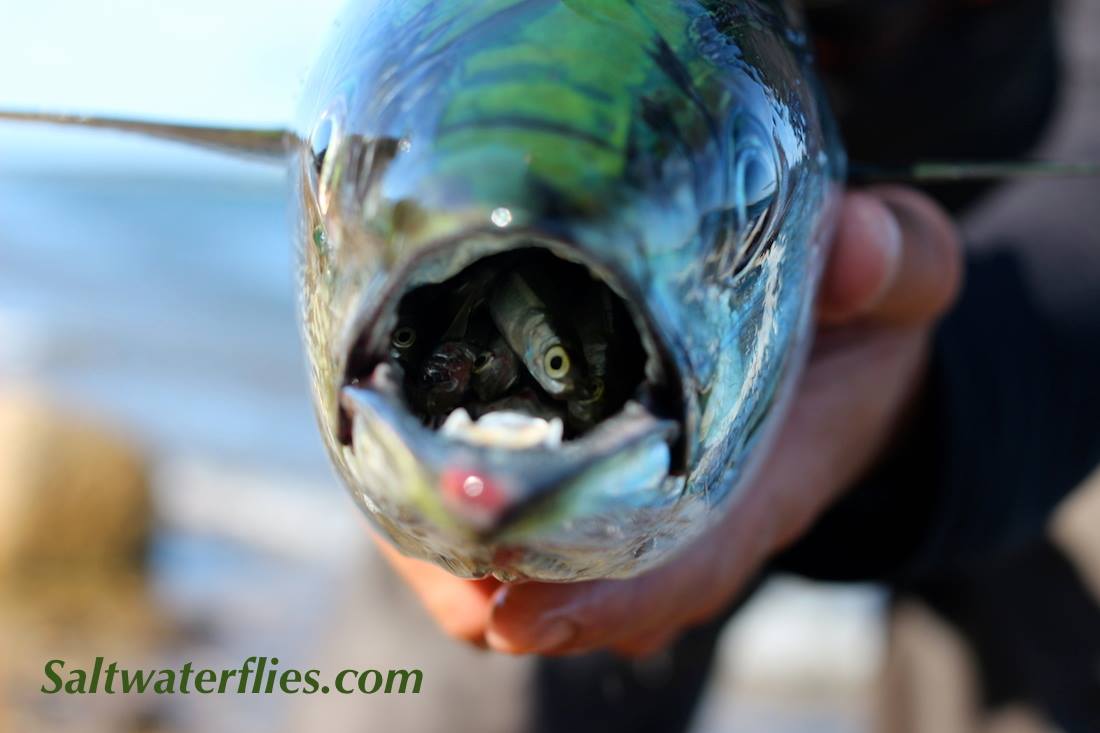 Eat-'em-up, Albie! Photo: Chris Windram
---




TIGHT LINES!
P.O. BOX 362, HOUSATONIC, MA 01236
413 274-6143 * Fax 413 274-0145


SaltwaterFlies.com - Got Backing?

We can help you to choose a fly selection for your needs.
E-mail us at cwindram@SaltwaterFlies.Com.

[Back to the Fly Navigation Page] [Wade Back to the Home Page]