Home | Saltwater Flies | Fly Tying Materials | Saltwater Fly Fishing Accessories
Ordering Instructions, Shipping rates, Your Satisfaction Guaranteed
Saltwater Flies Mainpage | Chris Windram's Saltwater Fly Museum
Del Brown's Merkin - Permit Crab / Del's Merkin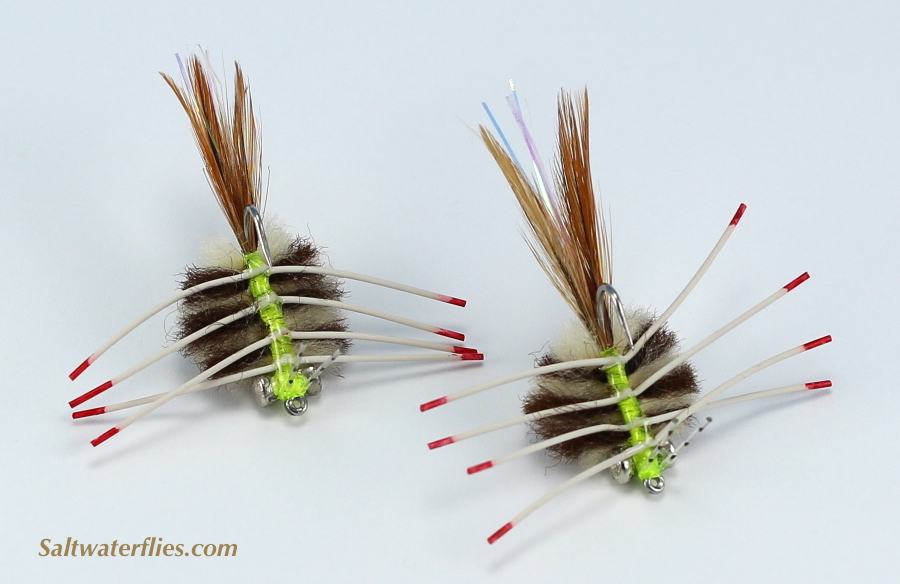 Del Brown has had the singular reputation of having landed more permit on fly than any other angler ever recorded. The Del's Permit Crab (Merkin) was designed by Del Brown, and it is the single most popular style of permit fly available. This is the most classic "yarn crab" style going, and it has also become a very important bonefish fly as well as a useful fly for flats-fishing for striped bass. This fly features a double monofilament weedguard - these are very nice, and the weedguards can easily be clipped off if conditions dictate.
---

COLORS:            SIZE: 6, 4, 2                         PRICE $8.29 each 	

Del's Merkin (Permit Crab) Tan/Brown (w/Weedguard)

Tan/Brown  #6	Add to Cart
Tan/Brown  #4	Add to Cart
Tan/Brown  #2	Add to Cart


---
Del's Permit Crab is tied by Rainy's Flies. Similar flies: EP Permit Crab, EP Crab & Micro Crab, Bauer Flats Crab.
---




TIGHT LINES!
P.O. BOX 362, HOUSATONIC, MA 01236
413 274-6143 * Fax 413 274-0145


SaltwaterFlies.com - Got Backing?

We can help you to choose a fly selection for your needs.
E-mail us at cwindram@SaltwaterFlies.Com.

[Back to the Fly Selection Page] [Wade Back to the Home Page]