Home | Saltwater Flies | Fly Tying Materials | Saltwater Fly Fishing Accessories
Ordering Instructions, Shipping rates, Your Satisfaction Guaranteed
Saltwater Flies Mainpage | Chris Windram's Saltwater Fly Museum
Slammin' Deep Minnow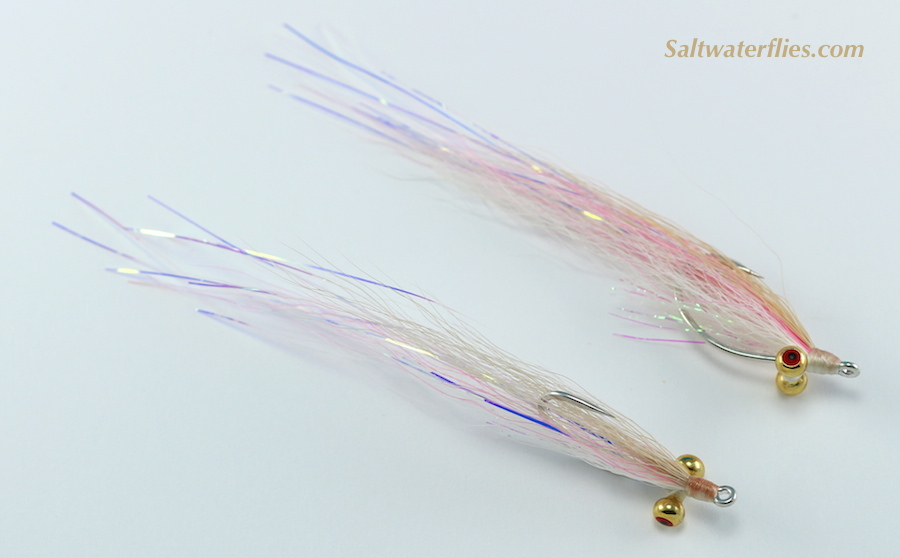 TanChovy
This variation on the classic "Deep Minnow" style really slams! This style is deadly on so many different species of fish - great for striped bass, tarpon, snook, bonefish, redfish, seatrout, mackerel and bonito, and more. Incredibly sharp Gamakatsu hooks add to the effectiveness of this fly, and we have some really nice, subtle color variations in this pattern. TanChovy shown above - the size #1 in this color is a sweet bonefish fly. See below for other color patterns.

Colors:			$7.99/ea

#2/0
TanChovy	Add to Cart
Tutti Frutti	Add to Cart
Blue Herring	Add to Cart
Olive Eel	Add to Cart
Silver Sardine	Add to Cart
Yellow Herring	Add to Cart
Chartreuse Spearing Add to Cart

#1
TanChovy	Add to Cart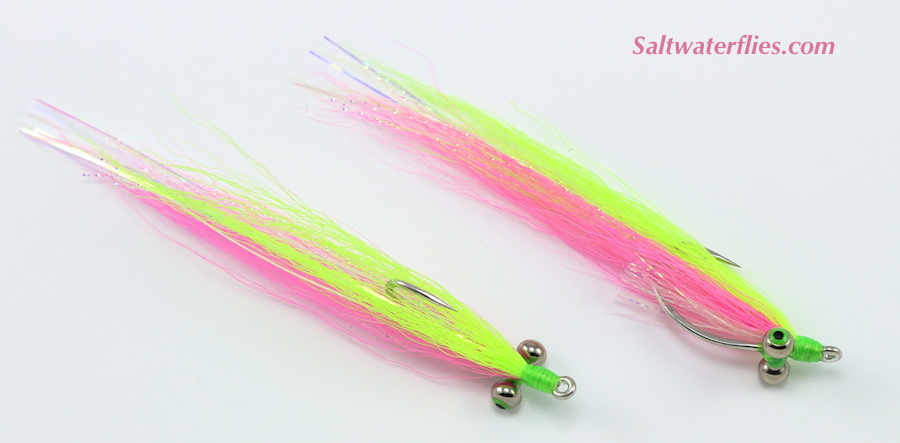 Tutti Frutti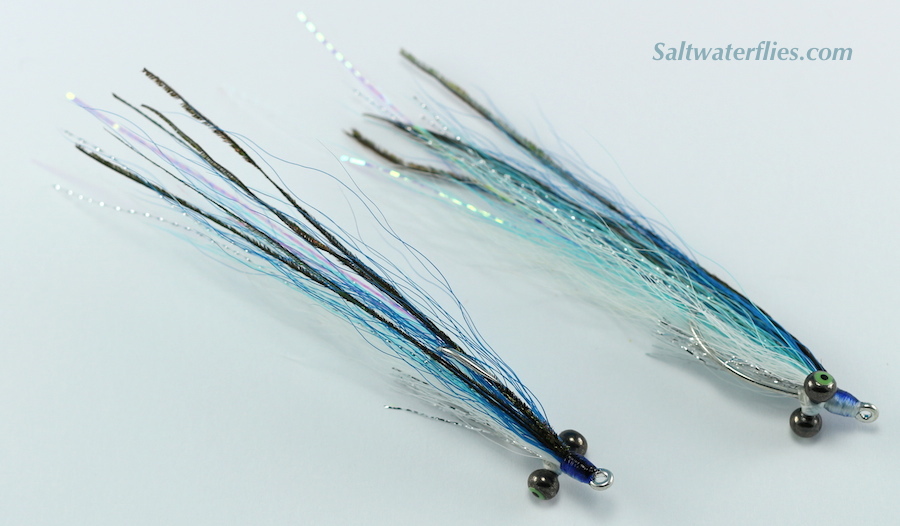 Blue Herring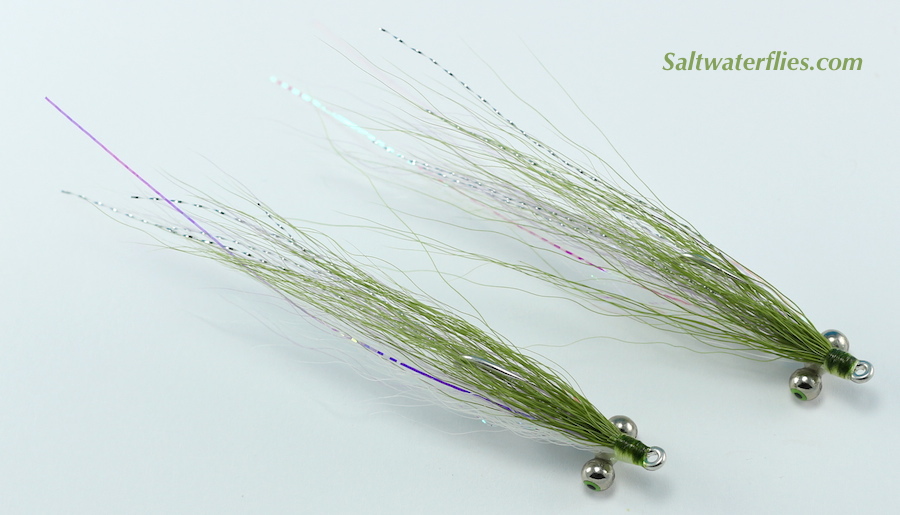 Olive Eel ( alternate photo)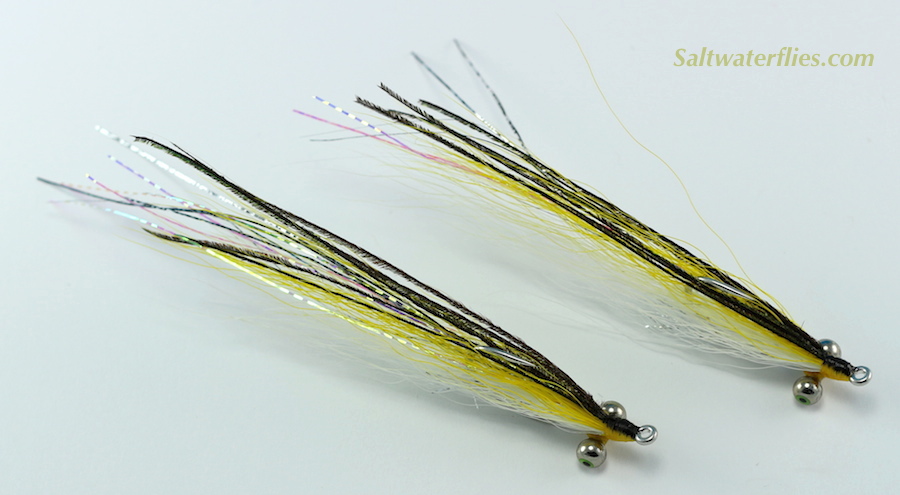 Yellow Herring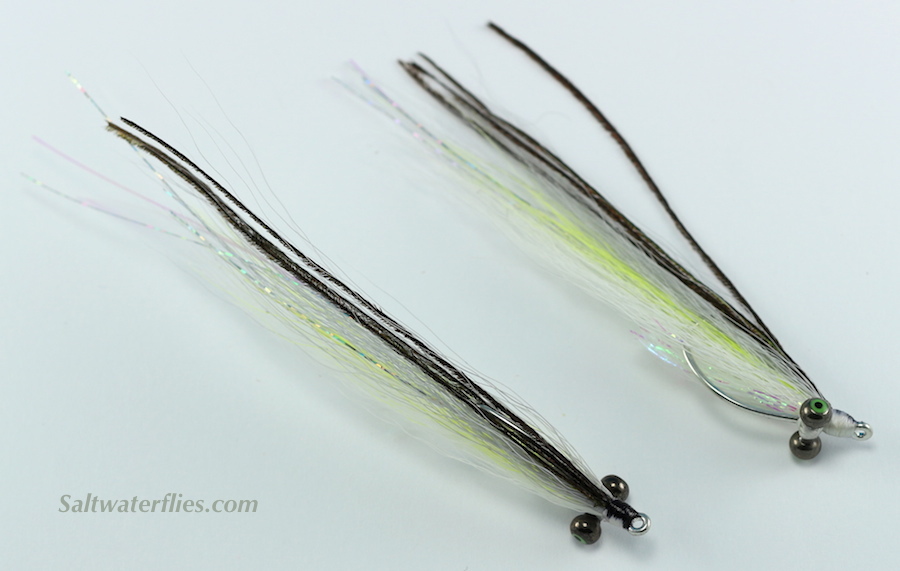 Silver Sardine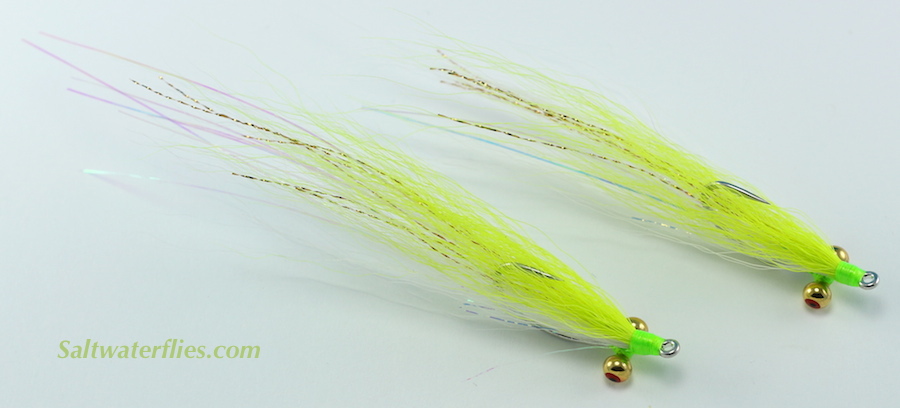 Chartreuse Spearing
---
The Slammin' Deep Minnow is a nicely evolved version of the classic Deep Minnow style that has caught some really excellent fish. Nice fly for flats fishing stripers, and tops as a general searching pattern. Tied on the very sharp Gamakatsu SC15 #2/0 hook. This fly is approximately 4 inches (10 cm) long. Every saltwater fly angler should consider a few of these for the box. Choose colors to match conditions or available baitfish. Similar flies: Skinny Minny.
---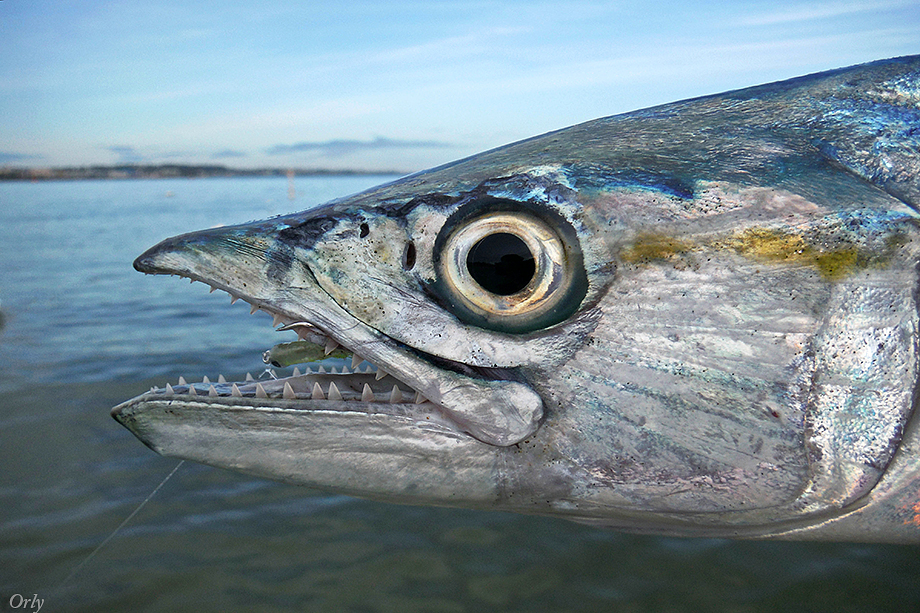 Mack Attack! Photo by Orlando "Orly"
---
Note: All of the Saltwater Flies that we sell are handcrafted items - some small variations in size, color, or shape from the flies pictured here are possible. We guarantee your satisfaction with any fly purchased from us - if any fly you order from us does not meet your expectations, you may return it (unfished!) for a full refund.
---




TIGHT LINES!
P.O. BOX 362, HOUSATONIC, MA 01236
413 274-6143 * Fax 413 274-0145


SaltwaterFlies.com - Got Backing?

We can help you to choose a fly selection for your needs.
E-mail us at cwindram@SaltwaterFlies.Com.

[Back to the Fly Navigation Page] [Wade Back to the Home Page]