Home | Saltwater Flies | Fly Tying Materials | Saltwater Fly Fishing Accessories
Ordering Instructions, Shipping rates, Your Satisfaction Guaranteed
Saltwater Flies Mainpage | Chris Windram's Saltwater Fly Museum
Tarpon Slider (Tarpon Mouse)

The Tarpon Slider or "Tarpon Mouse" is a true classic for a wide variety of tarpon fishing situations. Bouyant deer hair head keeps fly fishing at or near the surface where tarpon like to bite! Tied on strong, super-sharp Gamakatsu SL12 hooks - this is one style of tarpon fly that we never leave the dock without. A very important pattern for day or night, we love the explosive strikes that often come to this style of fly! Classic black/red "Black Death" color shown above; more photos: Barred Chartreuse/Tan. All of these versions produced very well indeed for us on a recent trip to the Carribean.
---

(Two flies pictured to show consistency, but these are sold one to a pack) $9.95/ea

Tarpon Slider #1/0

Black Death Add to Cart
Blurple Temporarily out of stock
White/Red Head Add to Cart
Barred Tan  Temporarily out of stock
Barred Chartreuse/Tan Temporarily out of stock


---
The Tarpon Slider is tied by Justin Pribanic on Gamakatsu SL12 hooks. This #1/0 fly is approximately 4 inches long (10 cm) - a size reference photo of the #1/0 flies can be seen here.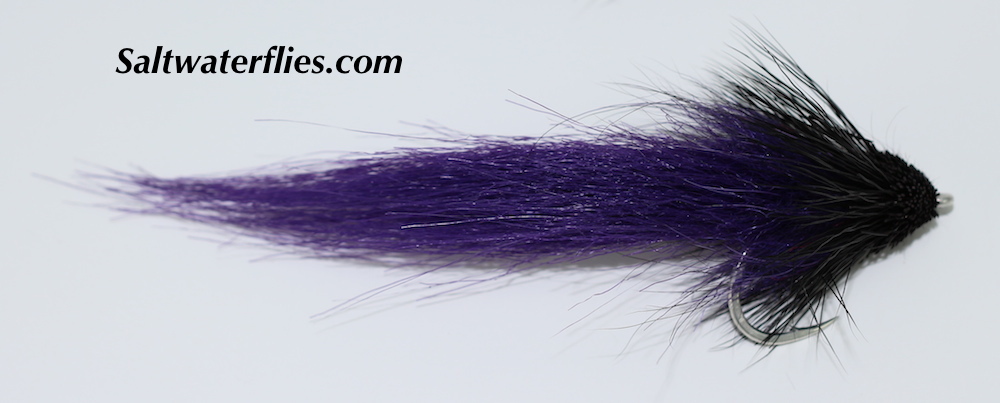 ---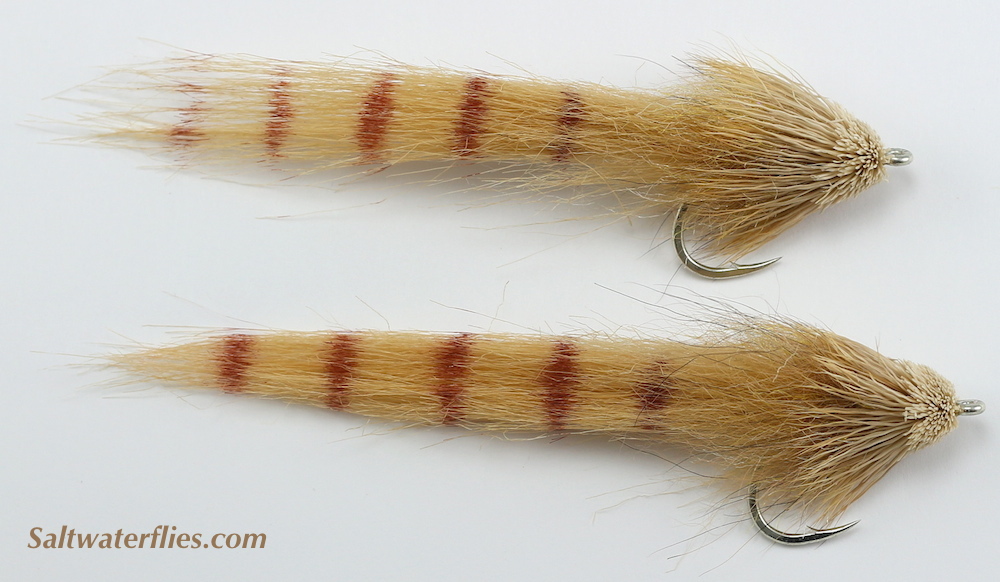 ---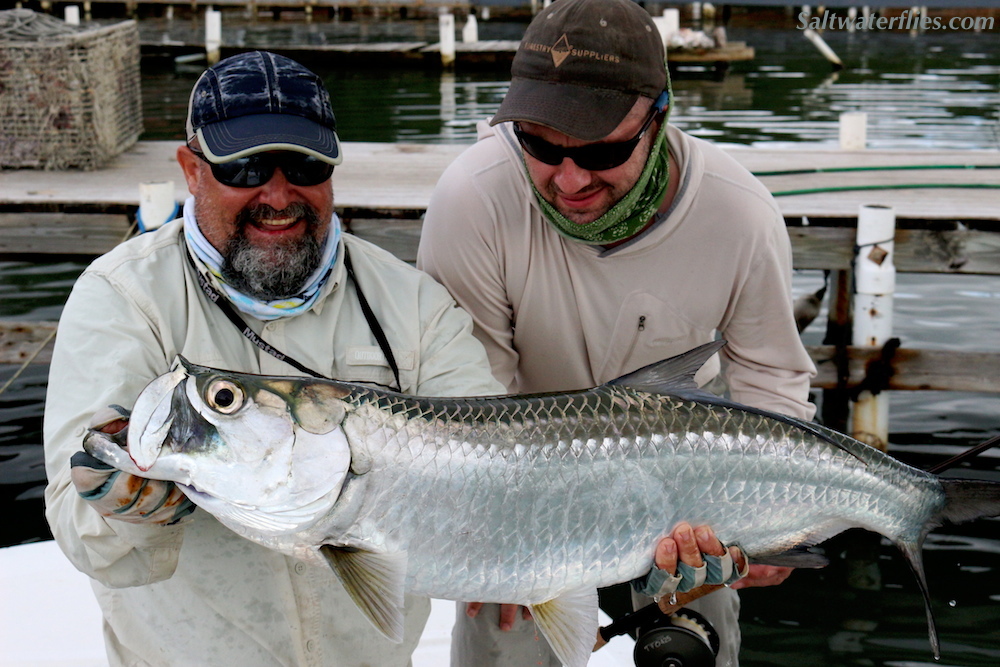 Note: All of the Saltwater Flies that we sell are handcrafted items - some small variations in size, color, or shape from the flies pictured here are possible. We guarantee your satisfaction with any fly purchased from us - if any fly you order from us does not meet your expectations, you may return it (unfished!) for a full refund.
---




TIGHT LINES!
P.O. BOX 362, HOUSATONIC, MA 01236
413 274-6143 * Fax 413 274-0145


SaltwaterFlies.com - Got Backing?

We can help you to choose a fly selection for your needs.
E-mail us at cwindram@SaltwaterFlies.Com.

[Back to the Fly Navigation Page] [Wade Back to the Home Page]