Pictured above in our mainpage logo is the "Loco Motion Bluewater Deceiver in a Hot Pink color combo - perfect for giant trevally, teased-up sailfish, and other offshore and bruiser inshore gamefish. Click Here to order or to get more info on this fly. See below for other great new saltwater fly patterns.


---
Pencil Popper

Pencil Poppers are very useful topwater flies for a range of saltwater fly fishing situations. These are some of the nicest Pencil Poppers that we've ever offered here at Saltwaterflies.com. With a fine fishscale pattern, nice large eyes, and a glossy epoxy finish, you can be prepared for some truly explosive topwater action. Three colors available; Orange and Yellow (pictured above), as well as Chartreuse and White. Go to our Pencil Popper page to order and see more information.
---
Sand Goby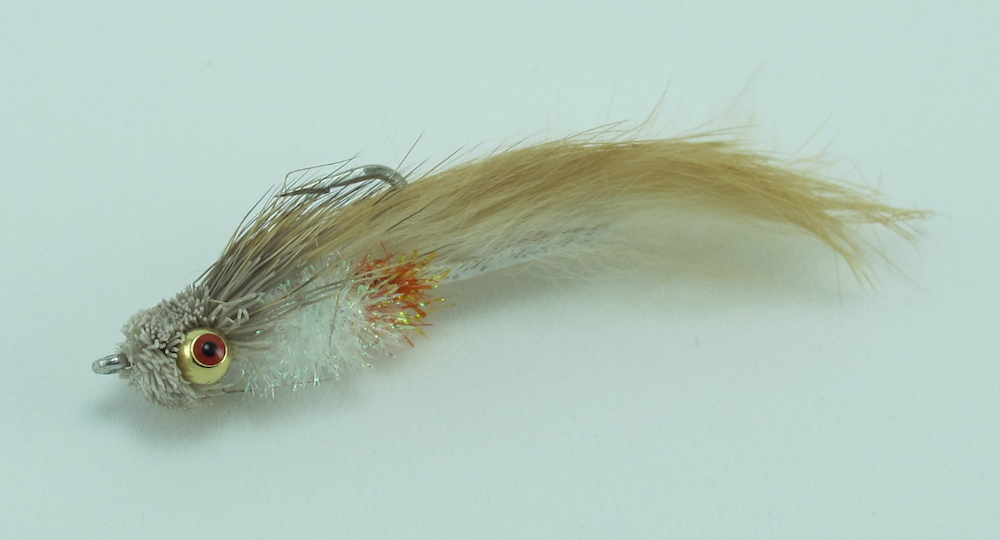 We've got a new feature at Saltwaterflies.com - our "Spotlight On Saltwater Flies, featuring some flies that we have tied for ourselves over the years. These patterns are not available in our catalog, but are presented here just for fun with some really nice closeup photos. Click the link to see more photos of this cool baitfish fly.
---


Here's a wonderful way to display any special saltwater fly. Maybe it's one that you've tied, or one that caught an incredible fish. Outside dimensions of this box measure just a tad larger than 6x8 inches, and it's about 3/4 of an inch thick. The maximum length of the "viewable" area is about 7 inches, so there are many beautiful streamer flies will display very nicely in this box. Smaller flies can be displayed as a set! Soft cotton lining, with a glass front - just pull the pins on the sides of the box, put your fly in, and display! Share your creations with your friends and family, or just enjoy them yourself. $8.99/ea.

Fly Display Box 6 X 8 Add to Cart

---
Tarpon Slider (Tarpon Mouse)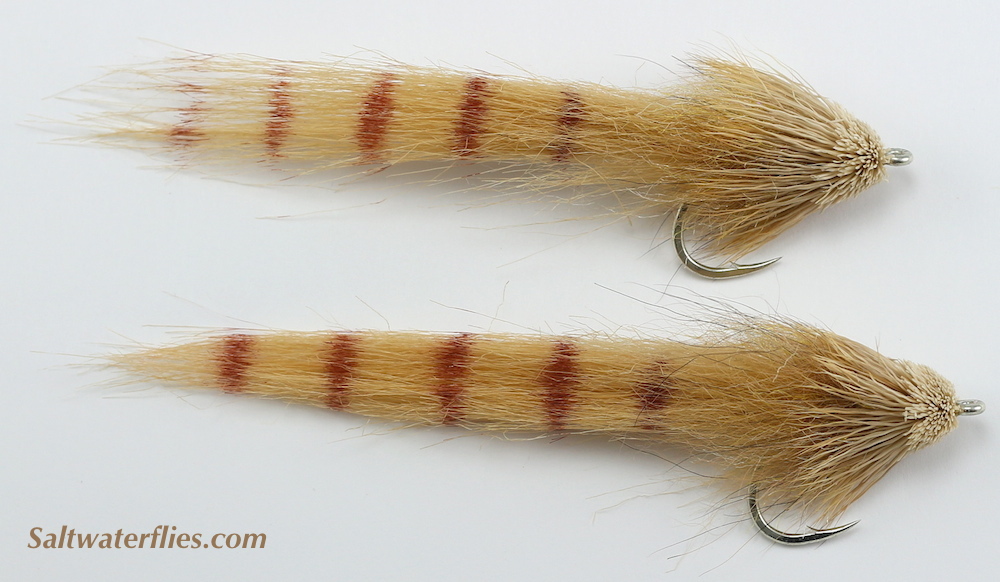 Recently added to our selection of saltwater flies is this excellent Tarpon Slider or "Tarpon Mouse" - a classic style of fly for a wide variety of tarpon fishing situations. Bouyant deer hair head keeps fly fishing at or near the surface where tarpon like to bite! Tied on strong, super-sharp Gamakatsu SL12 hooks - this is one style of tarpon fly that we never leave the dock without. A very important pattern for day or night, we love the explosive strikes that often come to this style of fly! Tarpon Slider #1/0 Barred Tan: $7.49/ea Add to Cart. See our Fly Selection page for links to more info about this and other tarpon flies.
---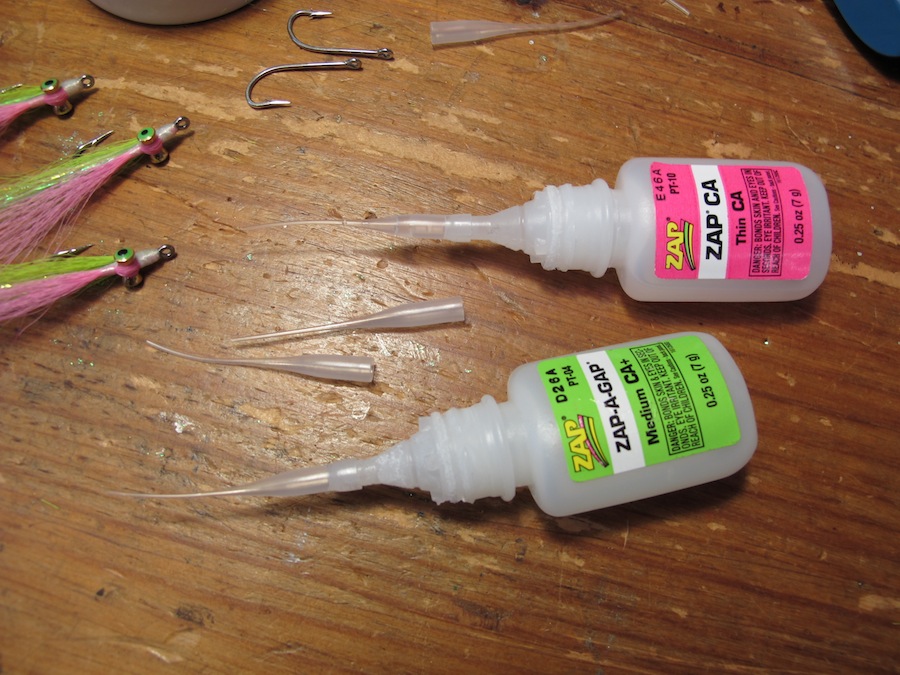 These days I'm often using one of the ZAP "super glues" to increase the durability of my saltwater flies - a quick hit on the thread wraps here and there makes the flies really tough! The green label stuff that we sell is basically all-purpose, and can even be used as a "head cement" to finish the fly. Anyway, the "trick" offered here is that ZAP offers what they call their "Extender Tips" or "Flexi Tips" - we don't sell these, but they are easily available at many hobby & craft stores - these very fine plastic nozzle tips can be put on the super glue bottles, and left like this on the bench during tying - there's no need to keep putting the cap back on, as the nozzles can be left on for hours without clogging. I do keep a small rag handy to quickly clean up any spills and to keep the extender tips clean.
We've got a new feature going here at Saltwaterflies.com with more of these little suggestions; "Windy's Tips n Tricks" - click the link to check it out. - Chris Windram
---

Dick Brown's classic "Bonefish Fly Patterns" is now back in print in a new edition, and we have copies on hand and ready to go! See our Books & DVDs pages to order.