Home | Saltwater Flies | Fly Tying Materials | Saltwater Fly Fishing Accessories
Ordering Instructions, Shipping rates, Your Satisfaction Guaranteed
Saltwater Flies Mainpage | Chris Windram's Saltwater Fly Museum
Striper Dragon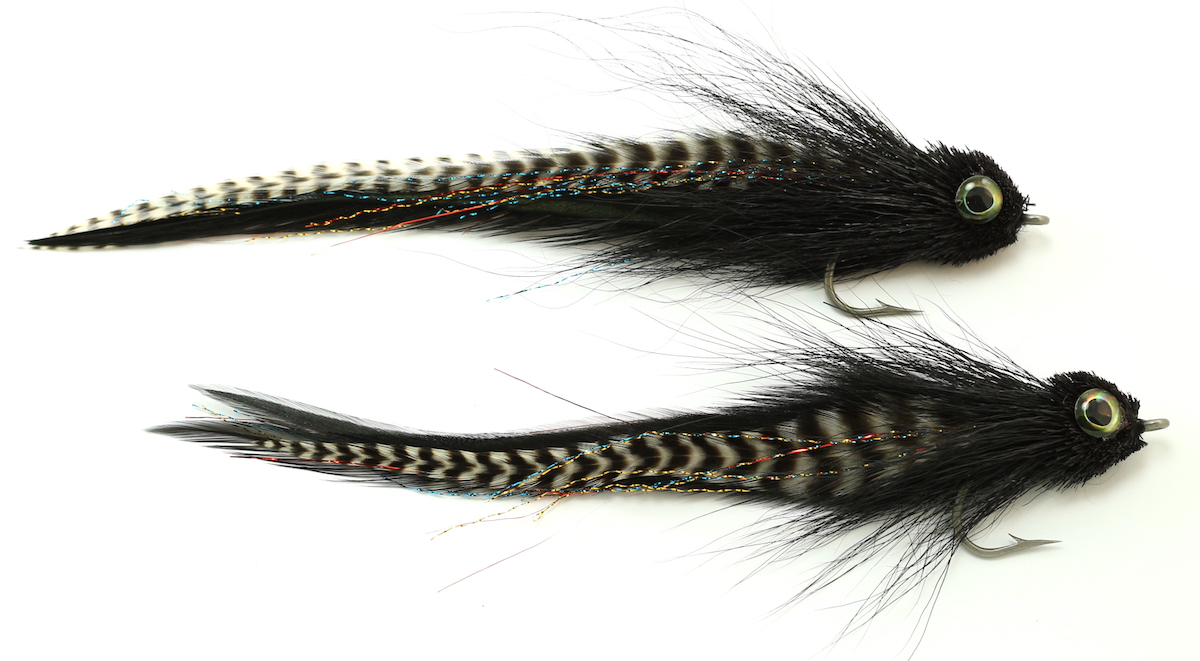 Joe Calcavecchia's Striper Dragon is a key pattern for striped bass and other predator gamefish - especially if you are targeting larger fish. We often refer to this kind of fly as an "eel fly" or "snake fly". This type of fly has produced many stripers for us both day and night. A classic pattern for fishing beaches, estuaries, rocky reef areas, and many other places that stripers prowl.... here's a pro tip - try this fly in the black color for "laid-up" striped bass in the spring when the fish show little interest in other flies. It's not a guarantee, but that trick has saved the day on more than one occasion when we found big bass laid up and basking on spring days.

Striper Dragon			SIZE: 3/0		$12.95/ea

Black / Grizzly Add to Cart

White / Green Grizzly Add to Cart

White / Natural Grizzly Add to Cart


These excellent Striper Slider flies are tied by Joe Calcavecchia of Saltwater Custom Flies. Similar to other classic striped bass slider patterns like Tabory's Snake Fly, and Gartside's Beastmaster General. This fly is approximately 7 inches long (17 cm). Related patterns: Striper Slider, Beastmaster, Tarpon & Snook Slider.
---

Striper Dragon White / Green Grizzly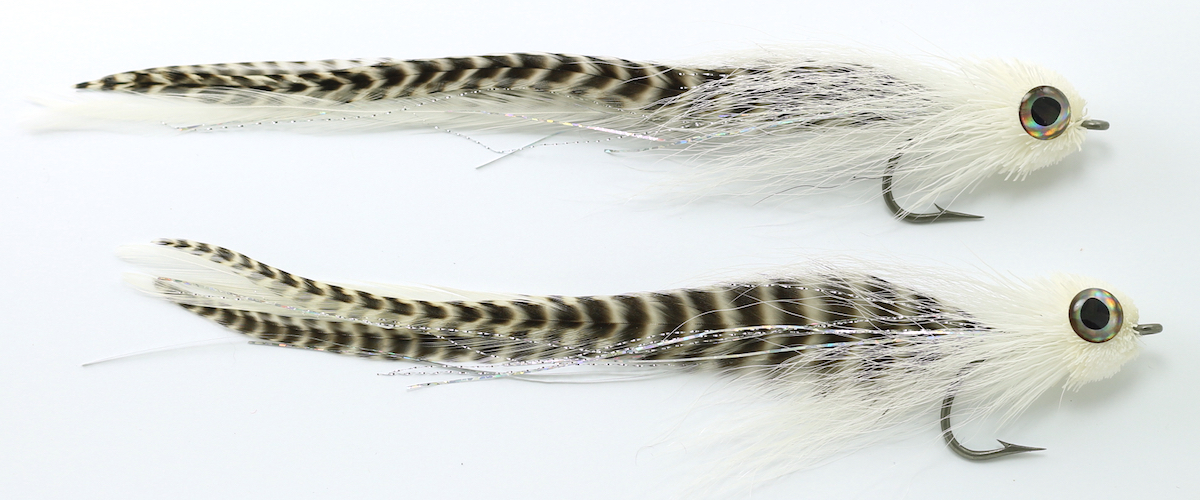 Striper Dragon White / Natural Grizzly
---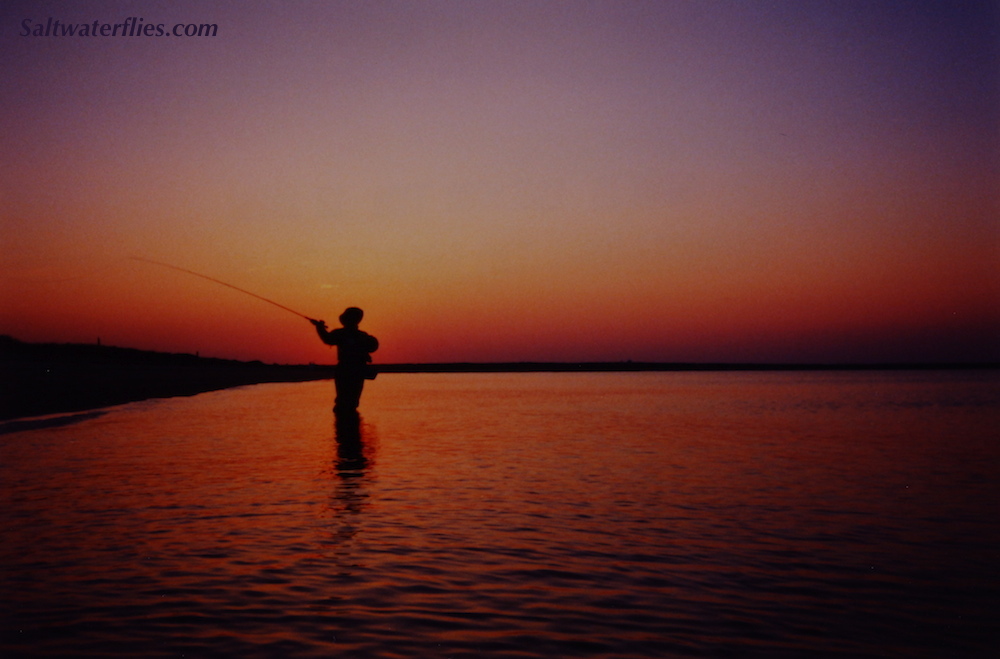 Flyrodding for Stripers at Dusk
---
Note: All of the Saltwater Flies that we sell are handcrafted items - some small variations in size, color, or shape from the flies pictured here are possible. We guarantee your satisfaction with any fly purchased from us - if any fly you order from us does not meet your expectations, you may return it (unfished!) for a full refund.
---




TIGHT LINES!
P.O. BOX 362, HOUSATONIC, MA 01236
413 274-6143 * Fax 413 274-0145


SaltwaterFlies.com - Got Backing?

We can help you to choose a fly selection for your needs.
E-mail us at cwindram@SaltwaterFlies.Com.

[Back to the Fly Navigation Page] [Wade Back to the Home Page]