Home | Saltwater Flies | Fly Tying Materials | Saltwater Fly Fishing Accessories
Ordering Instructions, Shipping rates, Your Satisfaction Guaranteed
Saltwater Flies Mainpage | Chris Windram's Saltwater Fly Museum
Striper Slider

The "Striper Slider" is usually the first style of fly that we put in the box when we go striped bass fishing. This type of pattern has taken so many stripers for us over the years, we could easily call it the "Number One! Excellent fly for day, night, or low-light, and works well in calm conditions as well as whitewater. An excellent fly for swinging in the current in estuaries, river mouths, etc, but this fly is equally at home when fishing cast-and-retreive along beaches. We have offered various incarnations of this fly over the years - with a synthetic hair tail, this updated version is the easiest to cast yet. This striper fly is Hot! Chartreuse/White fly shown above.... we also offer classic "all-white" and a real nice Yellow with red nose - see photo below for that one.

Striper Slider			SIZE: 1/0		$12.95/ea

Chartreuse/White Add to Cart

All White	Add to Cart

Yellow/Red	Add to Cart


These excellent Striper Slider flies are tied on super-sharp, strong Gamakatsu SL12 #1/0 hooks - tied by a true striper wizard - Justin Pribanic. Similar to other classic striped bass slider patterns like Tabory's Snake Fly, and Gartside's Beastmaster General. This fly is approximately 4 inches long (10 cm). Related patterns: Striper Dragon, Beastmaster, Tarpon & Snook Slider.
---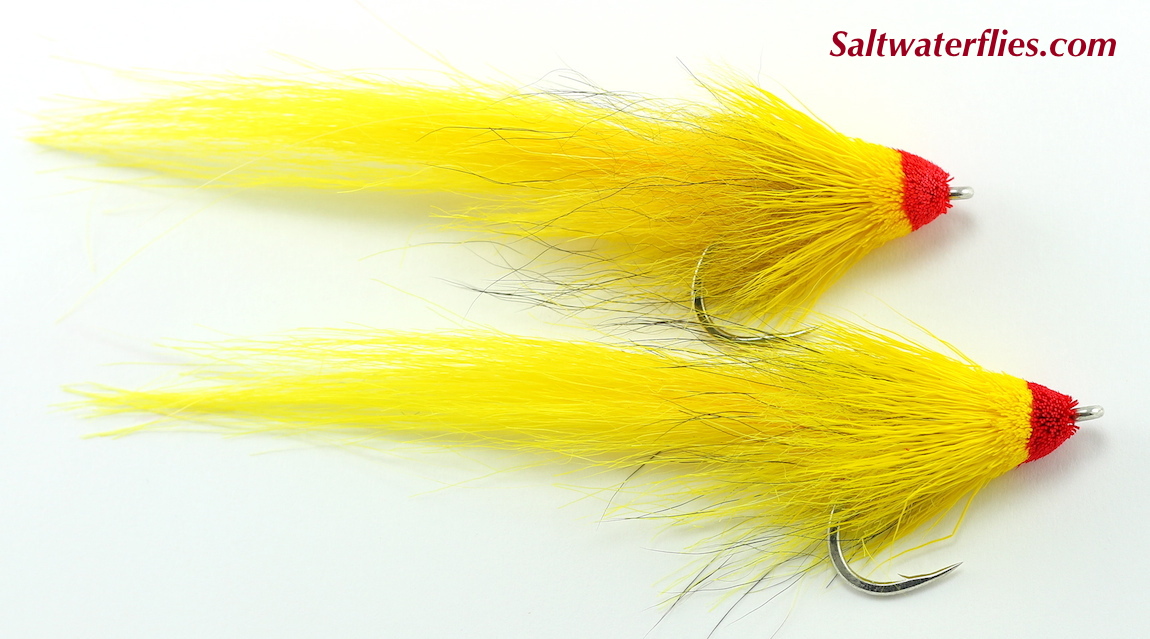 ---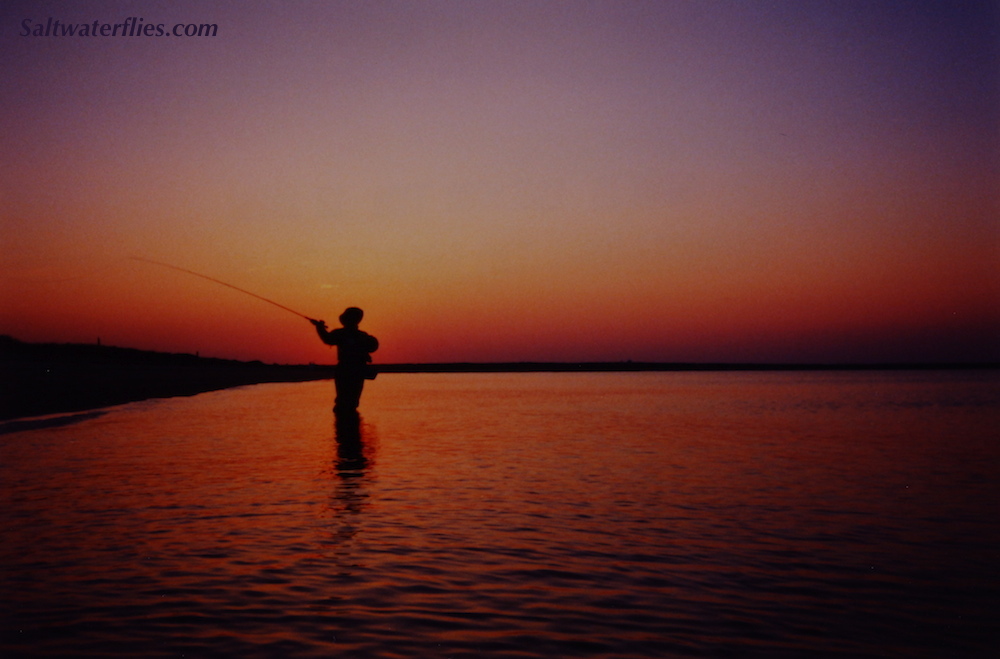 Flyrodding for Stripers at Dusk
---
Note: All of the Saltwater Flies that we sell are handcrafted items - some small variations in size, color, or shape from the flies pictured here are possible. We guarantee your satisfaction with any fly purchased from us - if any fly you order from us does not meet your expectations, you may return it (unfished!) for a full refund.
---




TIGHT LINES!
P.O. BOX 362, HOUSATONIC, MA 01236
413 274-6143 * Fax 413 274-0145


SaltwaterFlies.com - Got Backing?

We can help you to choose a fly selection for your needs.
E-mail us at cwindram@SaltwaterFlies.Com.

[Back to the Fly Navigation Page] [Wade Back to the Home Page]